On Saturday night, GLORY kickboxing heads to the Dome de Paris in Paris, France for GLORY 88 Badr Hari vs. James McSweeney.
The most popular European based kickboxing organization will host a stacked card featuring a heavyweight main event Grand Prix qualifier and a co-main event women's super bantamweight title fight between Champion Tiffany 'Time Bomb' van Soest and challenger Sarah Moussaddak.
Badr Hari (106-17-2, 92 KOs) is one of the greatest kickboxers in the world and this legend has over 100 fights with 92 wins by way of knockout. Tonight he returns to action against an experienced combat sports veteran who has fought in the worlds of MMA and in kickboxing James McSweeney (46-6, 28 KOs).
Hari recently lost to Alistair Overeem but the decision loss was overturned to a no contest when Overeem tested positive for performance enhancing drugs. The Moroccan-Dutch kickboxer is 38 years old and has no intention of retiring, he is still motivated to compete at the highest level and wants to win on Saturday to advance to the Heavyweight Grand Prix in December.
McSweeney, 42, has been around the world competing in combat sports for years. Even though he is an underdog tonight, he will aim to prove the doubters wrong by defeating Hari in what would be a huge upset in the kickboxing world.
The co-feature is a championship rematch between rivals Tiffany van Soest (24-6-2, 9 KOs) and Sarah Moussaddak (8-3, 1 KOs). Van Soest defeat Moussaddak at Glory: Collision 4 and this will be her fourth title defense.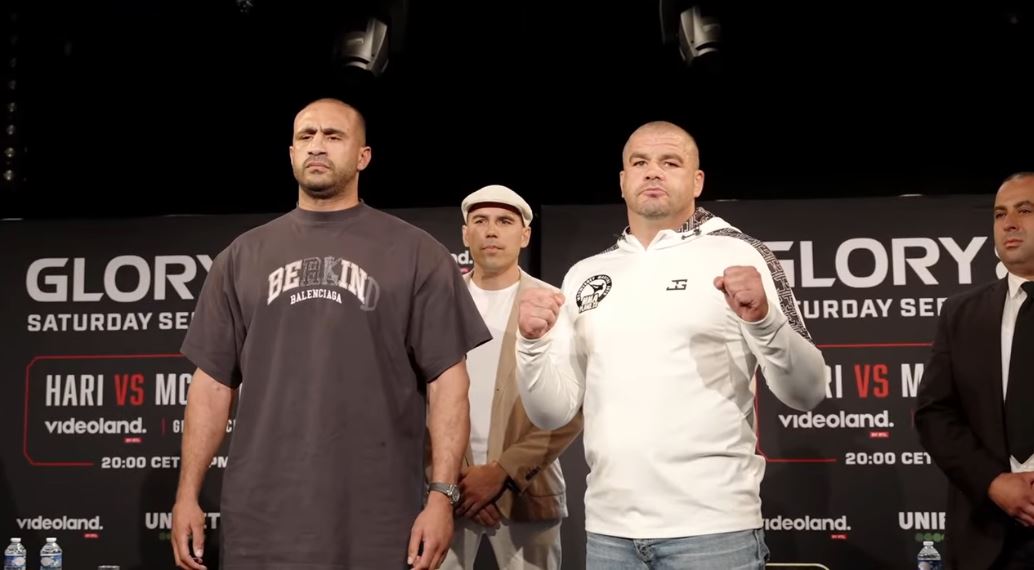 Glory 88 Paris Fight Card
Badr Hari vs. James McSweeney
Tiffany van Soest vs. Sarah Moussaddak
Nordine Mahieddine vs. Abdarhmane Coulibaly
Denis Wosik vs. Berjan Peposhi
Pascal Toure vs. Stefan Latescu
Karim Ghajji vs. Nikola Todorovic
Jonathan Mayezo vs. James Conde
Iliass Hammouche vs. Florian Kroger
Diaguely Camara vs. Ilyass Chakir
Marc-Philippe Ngatchou vs. Axel Alfandari
Ibrahima Doukansi vs. Theo Avon
Lionel Picord vs. Lissandre Mercier
Watch Glory 88 Paris: Badr Hari vs. James McSweeney Live Stream on FITE at 2:00 pm ET / 11:00 am PT on Saturday, September 9 2023.