FEATURED WRITERS:
Jordan Buscarini graduated from Southern Utah University in 2010 with a degree in broadcasting with a minor in journalism.
Is currently the Sports Director at Castle Country Radio in Price, Utah as well as the host of the Daily Sports Show "Drive Time Sports"
Why Boxing?: Became interested in the sport thanks to Evander Holyfield. Ever since Bowe-Holyfield 1, I've been fascinated with the sport of boxing. Absolutely nothing beats the excitement moments before a boxing bout, especially one that involves Floyd Mayweather Jr and Evander Holyfield.
Favorite fighters of all-time: Floyd Mayweather Jr, Evander Holyfield, and Roy Jones Jr.
Most Memorable fight in boxing history: Holyfield-Tyson 1
Most Memorable KO of all-time: George Foreman knocking out Michael Moorer.
Dream Match-Up: Evander Holyfield VS Muhammad Ali or Floyd Mayweather Jr VS Sugar Ray Leonard.
Follow Jordan Buscarini on Facebook https://www.facebook.com/jordan.buscarini.7
____________________________________________________________________
Andy Byles was born in New London, Ct. He currently resides in Va.Beach, Va with his wife and young daughter.  He is a graduate of Virginia Wesleyan college with a B.A. in business. Being a New England native, Andy is an avid Red Sox fan.  Other favorite sports include Boxing and Football.  Andy is very opinionated and loves to share his views with the world.
Favorite Boxer – Kostya Tszyu
Other hobbies – bass guitar
____________________________________________________________________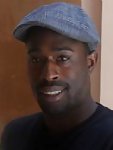 I fell in love with boxing from the age of 8 or 9 when I watched Mike Tyson knock out Trevor Berbick, I was hooked from then but it was only a fascination at that tender age.
I then moved from London to the lovely Island of Grenada in the West Indies. When I moved back to England in 1992 when I was 13 I watched in awe some of the best super middleweights to come out of the UK Nigel Benn, Chris Eubank, and yes the start of Joe Calzaghe's career, not forgetting loads of UK super fights Lewis v Bruno, and Benn v Eubank, Eubank v Calzaghe. those years were amazing and watching those fighters started my curiosity about different styles and the mental side of the fight game.
Being honest it was not until 2002 I heard of a young fighter named Floyd Mayweather Jnr and I recall saying to a friend he is the best defensive and attacking skilled fighter of my generation, and so far he has not swayed my opinion.
I was a Surveyor for 7 years but I'm enrolling back into university to study sports journalism as it is my passion and love you can say that I am a sports fanatic. I am looking forward to all the possible match ups in the boxing world and cant wait..
My favorite fighters are: Lenox Lewis, Nigel Benn, Ricky Hatton, Thomas Hearns, Gene Tunney, Floyd Mayweather Jnr.
Future boxers that are growing on me are: Nonito Donaire, James DeGale, Timothy Bradley, Kell Brook.
___________________________________________________________________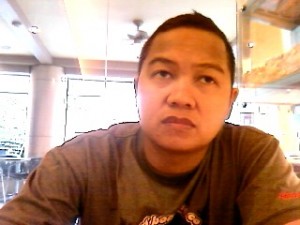 Born and raised in the Southern Philippines, a region with a vast history of cultivating past and current world boxing champions including Pound 4 Pound King Manny Paquiao, Mark could not be closer to where the action is in Philippine boxing. In fact, his earliest influence of the sweet science came from his own home. His father, the late Judge Napoleon Villanueva of Butuan City, was a fervid fan of the great Muhammad Ali himself and had taught his son the first few terms of the sport. When Mark later on married his wife Barbra in 2005, he found himself in a family that had their own boxing stories to tell, too. Her grandfather was a boxer who fought after the second World War in the island of Camiguin, earning a meager fifty centavos per bout, before eventually gaining more success with other endeavors and established his name as a local businessman more known for building the first theater and financed the first concrete road in the city. One of her uncles also used to own a boxing stable back in the early eighties before caving in to financial issues that beset the struggling sport in a community with no clear boxing programs.
Mark is a graduate of Political Science at the USC in Cebu City but later on dropped out of Law School after a personal realization that a dry and frigid legal system sparked very little to no interest in his mindset. He works with one of the biggest telecoms company in the country and loves to keep it busy by devoting his free time to covering the sport as a local correspondent to the New York-based Boricua Boxing and training with the same team that elevated the careers of William Magahin to being the WBF Welterweight world champion and Felix Tuble as a WBC Flyweight interim champion in the nineties.
Some of Mark's works are published in other top boxing sites such as Phil Boxing, Pacland, while he maintains his personal page- the Boxing Insight. His long term goal is to rebuild the grassroots program of Iloilo City, where he now resides, and bring honor to its athletes; giving back to the sport that keeps his fire burning. Big dreams, yeah, but he prefers to give it all or nothing at all. Mark writes with the heart of a fighter.
Philippine Islands boxinginsight.blogspot.com. Mark currently lives in Iloilo City and can be followed through http://twitter.com/markfvillanueva
___________________________________________________________________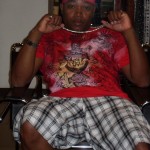 Marcus Jenkins known to the boxing public as Sir Shondre' was born Oct of 73 In Natchez, Mississippi to parents Mary and Earl Johnson. I relocated to Dallas, Texas and attended Devry Institute Of Technology majoring in Computer Programming and Electrical Engineering. A father of one angelic princess Jada Honeia' Green, whom is also a fan of the art form. During College I also trained in the art of KENPO under Master Tim Bullot whom is also a Dallas police officer. I'm the youngest male of the family but feel wise and well seasoned in life's choices. Boxing has been in my blood since as long as I can remember, my dad and i would box regularly and he would give me boxing lessons beyond belief. He even took me around to box kids in the neighborhood which I easily defeated. I adore the art form of boxing itself not just the fight but the tactical chess match which was always the definition of boxing as I was taught, to hit and not get hit back. Long gone seemingly is that day but as it is written, everything comes full circle.
Sir Shondre's YouTube Channel: http://www.youtube.com/user/0shondre1

" Today is what it is….only because Yesterday was what it was !!! "
( SIR_SHONDRE')
____________________________________________________________________
Edgar Solorzano is one of the youngest writers in the game. He is currently a senior at Atascadero High School in California. Edgar enjoys reading philosophy and political books and comparing it to the sport of Boxing. He's favorite boxers are: Muhammad Ali, Sugar Ray Robinson and Oscar De La Hoya. Edgar is not only a writer himself, but also an amateur boxer with a record of 29-9 (6 KO's).
____________________________________________________________________

Hermilando "Ingming" Duque Aberia is a sports fan and a literary enthusiast. He has written a book titled "Manny Pacquiao: Story Bigger Than Boxing." He has a master's degree in Development Management from the Asian Institute of Management and is a practitioner in social development work. He operates and maintains several websites, namely: GlobalPinoy.mobi, readerschoice.ws, pacquiao.ws and aberia.ws. He can be contacted at Email: admin@globalpinoy.mobi and by phone at 639067443695.
_____________________________________________________________________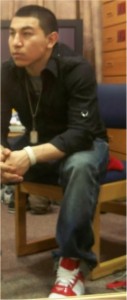 ___________________________________________________________________
John F. McKenna (McJack)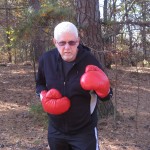 John McKenna is a long time boxing historian, author and fan. McKenna has written well over three hundred boxing articles focusing on current events in boxing. In addition, he has written biographies on John L. Sullivan, Jack Dempsey, Joe Louis, Sugar Ray Robinson, Rocky Marciano, Jack Johnson, Archie Moore, Roberto Duran and many others. John McKenna, simultaneously authors two series titled, Flashback, which profiles famous fighters from the past and Famous Ring Wars which focuses on great fights.
___________________________________________________________________
Evan Chan
Evan Chan is a documentary filmmaker who is also a contributor to Now Boxing. He produced and directed the short-documentary "The Sweet Science: The Boss", which started airing on The Fight Network in 2010, and recently finished his second boxing documentary on Canadian Light-Heavyweight Champion Junior "The Real Deal" Moar. Through one of his former boxing web-sites, he did interviews with various people in the fight game. His notable interviews include former UFC fighter Denis Kang, boxing icon George Foreman, filmmaker/boxer Uwe Boll (Bloodrayne, In the Name of the King, Postal), Canadian boxing legend George Chuvalo, as well as MMA personality Paul "The Mauler" Lazenby.
YouTube: www.youtube.com/evanchan
Twitter: www.twitter.com/evanchan
Evan Chan's short documentary "The Sweet Science: The Boss"

___________________________________________________________________
Gary Purfield – Fight Correspondent for NowBoxing.com
Gary Purfield was born and raised outside of Philadelphia, PA. I have always been a fan of the sport but became interested in writing about the sweet science after working with well respected trainer Freddy Marratto who offered me an opportunity covering boxing on his site. This lead to some opportunities to post articles for a
great site philllyboxinghistory.com and I was hooked.
I have a bachelors degree from West Chester University and a Masters from St. Joseph's University. I currently work with at risk juveniles in the criminal justice system and boxing writing is a great side project to occupy time and provide enjoyment outside of work. I also continue to train with Freddy which keeps me sharp physically. In addition this continually increases my knowledge of the sweet science having the opportunity to learn from a trainer with so much knowledge that learned from some of the great trainers in the history of the sport.
Follow at http://www.marrattoboxing.com/blog.htm and http://www.boxing-chat.blogspot.com/
___________________________________________________________________
Lamar Sparkman
Lamar Sparkman is born and raised in Nashville,TN I'm a business major currently taking classes for business and information systems. I enjoy watching many sports but there's something unique about the discipline it takes to go through weeks of training to prepare yourself mentally and physically for a fight. I grew up watching boxing with my dad but stop watching in the late 90's when sanctioning bodies watered the sport down with so many belts in each weight class. In 2005, I went to watch Hopkins/Taylor I and it brought me back, I've been a huge fan every since and enjoy reading and commenting about the sport with other fans.
Favorite boxers: Muhammad Ali, Sugar Ray Leonard and Roy Jones, Jr.
Most memorable fights: Tyson-Douglas, Bowe-Holyfield II, and Tyson-Holyfield I and II
Follow at http://twitter.com/lamarfromtn
___________________________________________________________________
Charlie Knoxville
I am an avid fan of boxing and video games. My first fight of memory was watching Prince Naseem Hamed destroy Kevin Kelly. I enjoy all aspects of the sport. My favorite current boxer is Manny "Pacman" Pacquiao. My favorite boxing match is Diego Corrales vs. Jose Luis Castillo 1. I love watching boxing on Pay-Per-View more than being there live because you can really enjoy and watch the action from the best view.
_____________________________________________________________________
Timmy "The Tooth" Visit Timmy's personal site globalfightpress
Don Donatello
Sean Pollock
Superstar Billy Graham
Adam Courtney
CONTRIBUTING WRITERS:
Jack Oakley
Glenn Wilson
Glenn grew up in local boxing gyms and still worked out and sparred as recently as 2004.
Follow Glenn Wilson at Norfolk-Boxing-Examiner
Scott Heritage
Scott Heritage covers both MMA and Boxing  read his other articles at Pittsburgh-Fight-Sports-Examiner
Bert Perez
Lester Salvador
Lou "Cinder" Block
Jorge Conejo
Freddy Fresco
Mark C. Calelero
Dar Mead
Tan Wang
Leo Malchugina
Pierre Grimm
John Max F. Barcenas "aka Longinus"
Allen Canceran
Manny Masongsong
Sifufor
Ray Ender
Dewayne Bungo
Steve Lewis
Jason "Strictly Business" Sardelis – His website www.strictlybusinessboxing.com
Stanley Gilmer
Rasec Rinba
Ryan Donald
Sam Hughes
Fatih Eroglu
Shoaib Farooq
Michael Kusi
Chris Patterson
Matt Greer
Alvin Douglas