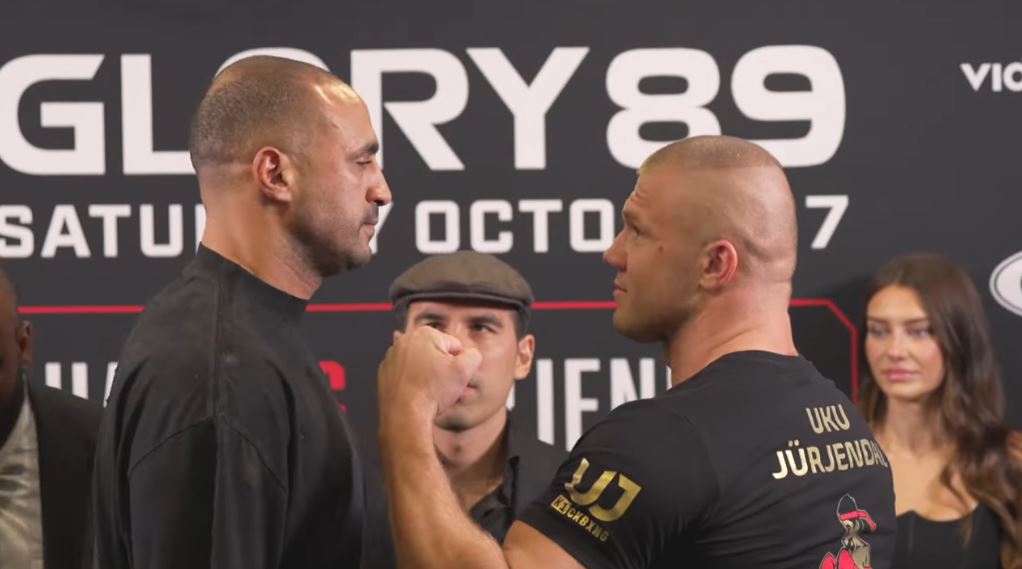 Kickboxing legend Badr Hari returns to the ring on October 7th against Uku Jurjendal at GLORY 89, the event will take place at the Arena Burgas in Bulgaria and a FREE preliminary undercard will be live streamed on YouTube before the main card.
Hari was originally scheduled to face MMA and Kickboxing veteran James McSweeney in the main event of Glory 88 on September 9, 2023, but Hari decided to forfeit the fight over the 2023 Marrakesh-Safi earthquake that took place in Hari's homeland of Morocco.
The 38-year-old Dutch-Moroccan fighter is now eager to fight on Saturday night and he will gain motivation from the victims of the tragic earthquake and dedicates this bout to his countrymen who suffered.
Uku Jurjendal comes from Estonia and is a knockout artist with 15 of his 19 wins coming by way of knockout. Saturday night will be his toughest test as he takes on Hari a decorated kickboxing champion with over 100 fights to his name.
The winner will qualify and advance to the next round of the GLORY Heavyweight Grand Prix in December which features the baddest heavyweight kickboxers in the world battling it out for a monster contract and the right to be called the Grand Prix champion.
The stacked card also features a GLORY featherweight championship when the current champion Petch of Thailand defends his title against challenger David Mejia of Spain.
Glory 89 Main Card
GLORY Featherweight Championship – Petpanomrung 'Petch' Kiatmuu9 (Champ) vs. David Mejia
Lightweight – Stoyan Koprivlenski vs. Sorin Caliniuc
Heavyweight – Levi Rigters vs. Martin Terpstra
Heavyweight – Badr Hari vs. Uku Jurjendal
Light Heavyweight – Luis Tavares vs. Bogdan Stoica
Middleweight – Aleksandar Petrov vs. Karim Mabrouk
Middleweight – Mohammed Touchassie vs. Eduard Aleksanyan
Prelim Undercard
Middleweight – Eduard Gafencu vs. Teodor Hristov
Lightweight – Chris Wunn vs. Dragomir Petrov
Watch the GLORY 89: Badr Hari vs. Uku Jurjendal Free Live Stream Fight Prelims at 1:00 PM ET / 10:00 AM PT on Saturday, October 7, 2023 on YouTube.