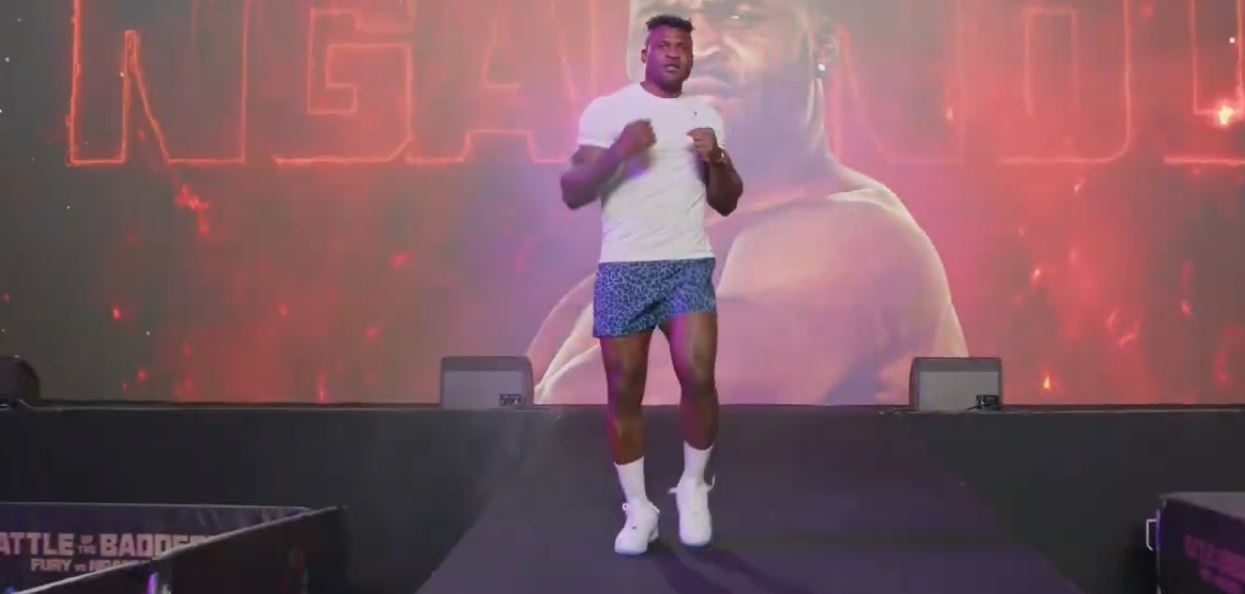 The biggest combat sports crossover event of 2023 is about to take place on October 28th in Saudi Arabia, but first the two heavyweight titans Tyson Fury and Francis Ngannou will share the stage one last time to give their thoughts about their upcoming match up at the Final Press Conference on Thursday.
The press conference live stream will be available online on Top Rank Boxing's official YouTube page and also on DAZN.
Undefeated WBC and lineal heavyweight world champion, Tyson "The Gypsy King" Fury, is no stranger to big events. The colorful personality of Fury is how he sells his fights, and he backs up his talk inside the ring in every fight.
Fury has competed in the WWE ring as a pro wrestler, and now he is ready to put on another entertaining show in a crossover boxing event were Boxing and MMA worlds collide.
Boxing star Floyd Mayweather and UFC star Conor McGregor first pulled off the boxing versus MMA event in 2017 and it sold over 4 million Pay-Per-View buys. Fury vs. Ngannou may not sell that many but the event will be widely successful and the intrigue of two heavyweights going at it is sure to lure in the casual fan.
Even though Fury is the favorite heading into the fight, he is not taking Ngannou lightly. Fury says the danger with someone like Ngannou is the element of surprise because he is an MMA fighter he will present an awkward or more unusual striking approach than the traditional boxing fighters he has fought, so he has to adjust.
Ngannou has nothing to lose, he will already get a career high payday, and he has the chance to shock the world and beat the best boxer in the world. The pressure is on Fury because the majority of fans don't expect Ngannou to win.
Watch the Tyson Fury vs Francis Ngannou final press conference live stream on Thursday, October 26, 2023 at 1:00 PM ET / 10:00 AM PT on YouTube.