Current World Boxing Association welterweight super champion "Sugar" Shane Mosley is a fierce opponent in the boxing ring, but when it comes to dogs, he's just as sweet as his nickname implies. In a new anti-dogfighting PSA for PETA, Mosley points out that he chooses to fight—and that dogs don't.
As a professional athlete, Mosley is a positive role model who is well known to the boxing audience and will garner interest due to his upcoming fight against Andre Berto on Jan. 30, live on HBO boxing.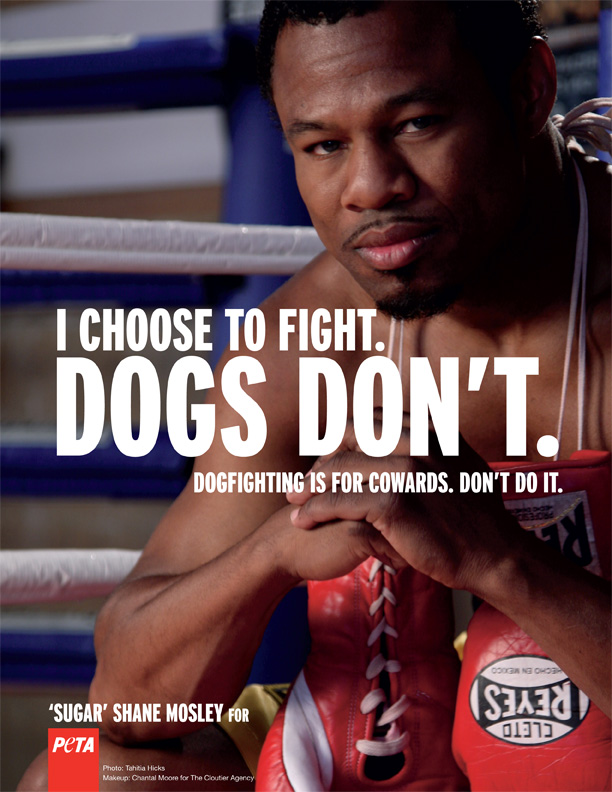 The boxing champ is one of many athletes to team up with PETA in campaigns to stop animal suffering. Amar'e Stoudemire, Tony Gonzalez, Aaron Curry, Michael Strahan, and UFC fighter Tito Ortiz have also participated in PETA's campaigns.
Boxing Fans please join "Sugar" Shane Mosley and PETA in helping to raise awareness of the cruelty of dogfighting.
Discuss this and other boxing events in the Now Boxing Forum (membership is FREE)