By Lester Salvador
Got an Opinion? Submit Your Article to Nowboxing.com
"Manny Pacquiao is the greatest of all times, better than  Henry Armstrong, Ali and Robinson"-Pac Hugger
"Manny Pacquiao is a saint and can do no wrong"-Pac Hugger
"Pacquiao can KO Kelly Pavlik and hits harder than Tito Trinidad"-Pac Hugger
"Pacquiao doesn't do steroids because he is humble and gives food to the poor"-Pac Hugger
If you have been reading comments on boxing message boards and websites lately under any article that concerns Manny Pacquiao the Philippines only superstar, then you will realize how familiar those comments above are and how annoying they can be for true boxing fans to see.
They are the comments by irate Pacquiao fans, obsessed Pac fans called Pac Huggers short for Nut-Hugger.
These type of comments have become an eyesore for us hardcore fight fans.  Now these fairweather fans  leave comments on Manny Pacquiao when the boxing article has nothing to do with their Filipino hero.
You could read an article about Mayweather being the biggest draw in boxing and not even mention Pacquiao's name and see a comment saying "Gayweather is not the biggest draw it's Pacman."  Gayweather is what some Pac Hugger started calling Floyd Mayweather Jr.
At first I had no problem and just ignored their comments but now they are getting out of hand when they start acting like they know more boxing than the knowledgeable boxing fans.
If you disagree with them or say something they consider negative towards Pacman they will start throwing racial slurs and attack you like you do not know boxing.
I wanna know where were the Filipino Pac fans when Luisito Espinosa was boxing or Gerry Penalosa?
Seems they only back Manny because he is famous.
Mexico and Puerto Rican fight fans love the sport of boxing, they will always stand by their champions, they support them 100 percent.
I wanna see how many of you Pac fanatics will still be watching boxing when Pacquiao gets knocked out or retires from boxing or is found guilty of steroid use….
Discuss this and other boxing events in the Now Boxing Forum (membership is FREE)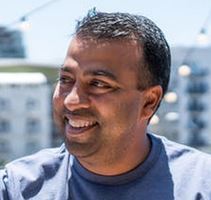 I love the sweet science of boxing and enjoy sharing my opinion on it.  Boricua!