By Lester Salvador
So you know the deal, Manny Pacquiao, Bob Arum, and Freddie Roach all chose Shane Mosley because they feel he is the weakest link of available options and Juan Manuel Marquez and Andre Berto pose a bigger threat.
Don't buy into the reason being Shane Mosley has the biggest name and will help sell the fight better. Don't get me wrong Shane Mosley is a nice guy but you won't be able to sell a fight when both guys are smiling and bashful complimenting each other. Manny Pacquiao and Shane Mosley would put people to sleep on HBO 24/7. How many times do we have to see Manny Pacquiao being distracted and 50 Filipinos sleeping in a crowded condominium in Los Angeles?
Since Freddie Roach once told Shane Mosley that he was "TOO GOOD" for Manny when Mosley was begging for a fight with Manny Pacquiao even offering to fight Manny at 142 pound catchweight, Roach still declined because he knows his Filipino fighter Manny Pacquiao is overrated and not capable of defeating a dangerous prime fighter coming off a devastating win like when Mosley destroyed the feared Antonio Margarito.
Now all of a sudden Roach wants Manny to fight Mosley because Mosley looked horrible against Floyd Mayweather Jr and Sergio Mora, great matchmaking by the Roach.
Wouldn't it be ironic if Shane Mosley knocks Manny Pacquiao out cold? If that happens, I will be laughing so hard and I hope the HBO camera crew zooms in on Bob Arum and Freddie Roach's faces when it happens.
I would keep replaying the knock out over and over. To finally see Manny Pacquiao get knocked out for trying to cherry pick his opponents would be justice — that's what he gets for cheating history with catchweight titles.
The more I think about it, I can see Manny Pacquiao acting over confident and thinking he can handle Mosley's punch, but the moment he allows Mosley free shots to the body and head, Manny might take a dump in his pants feeling a left to the body from Mosley. I guarantee Manny will think twice before letting Shane Mosley upper cut and hit him to the body again.
Will this be the fight where Manny Pacquiao finally gets exposed? All the real true boxing fans like myself already know Manny Pacquiao's legacy was manufactured, but on May 7 hopefully Shane Mosley shows the world that by knocking out Manny Pacquiao.
*Please refrain from leaving any Racist, Profane or Derogatory comments*
Got an Opinion? Submit Your Articles and Press Releases to be posted on NowBoxing.com
JOIN the NOW BOXING FORUM to discuss this and other boxing news topics (membership is FREE)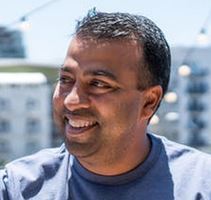 I love the sweet science of boxing and enjoy sharing my opinion on it.  Boricua!