By Mark F. Villanueva
Manny Pacquiao's opponent come May 7th in Las Vegas, Shane Mosley is a scarred and battle tested thirty nine year old fighter, who in his last two fights lost in a lopsided match against Floyd Mayweather Jr. and subsequently ended up in a draw with Sergio Mora. In these two consecutive outings the Pomona native appeared to have gassed out as early as in the middle rounds of both matches. Experts are pointing towards his final decline from the height of his illustrious boxing career. In his fight against Mora in particular, Shane Mosley was seen breathing heavily from his mouth, huffing and puffing towards a boring end that dismayed many boxing fans who've paid their hard earned cash in a tough economy to watch a rubber match, yet were treated to much hugging and clinching instead of some real action. Yes, a good argument can be easily made that Shane Mosley is due for retirement. The records seem to lead to that direction. This coming Saturday many are betting he won't last the distance against the seemingly perpetually-powered Pacquiao who is also ranked the best boxer in the world, and maybe they're right about that. But this isn't Mathematics or Statistics class and one cannot measure the human spirit, and in this case, Shane Mosley's championship drive. For all throughout his career not only has Mosley never been knocked out, but he also holds an astounding record winning titles in three weight divisions. Let's not forget for one second that the story that brought Shane Mosley to where he is now is the stuff of legends.
Not many professional boxers out there can boast to not having eluded their stiffest competition, but Shane Mosley has fought everyone he ought to face. He was an undefeated Lightweight Champion after taking off from being an amateur standout. He moved up in weight to defeat Oscar Dela Hoya and Fernando Vargas twice. The man simply does not back down from a challenge. He fought Antonio Margarito when he was the most feared fighter in boxing, and in doing so he knocked him out being a huge underdog. He holds a badge of having won and lost against the best in his division and is a very proud fighter. Shane Mosley has practically seen it all in his legendary career and if there's one thing veterans have it is wisdom. That they have fought the best for long enough gives them a certain edge when the time calls for it. Mosley may perform best against particular fighting styles but he has the ring intelligence to deal with varied types of onslaught. He's best when he counter-punches, which is how he is expected to fight against an offensive minded opponent like Pacquiao. But if the latter surprises him with a different approach we can bet our bucks that Mosley is more likely to be able to adapt to it considering his lengthy experience against different prizefighters he fought against. Experience is the greatest teacher to those who are willing to learn and Mosley seems to have been a straight A student to this day.
Shane Mosley has all the ingredients and the fire in him to cook up an upset over the heavy favorite, Manny Pacquiao. He has that one-punch power and speed as well as the ring intelligence to stay there and compete. The remaining question is, will he have the physicality, that necessary fitness to employ the game plan to take advantage of his opponent's mistakes. At 39 years old, can he still do it? Freddie Roach still thinks so and that's why in spite of Mosley's recent lackluster performances, the hall of famer coach has repetitively stated that this, so far, is Pacquiao's biggest fight. Even the Pound for Pound champion himself has trained so hard for this match up. They are preparing for a primed Shane Mosley. Great champions know what their counterparts are capable of. Great strategists never leave things to chance, so both trainer and boxer are preparing very well for Shane Mosley. They believe Mosley still has that one last fight left in him and is working hard to pull it off against the best in the world.
I have seen Mosley's last two bouts and I still haven't lost faith in him, but that's probably just me. I find it most difficult to give up on people. So what if that same Mosley who beat Dela Hoya comes out on Saturday to fight? Then, we shall be in it for a real treat. Yet personally, I think Pacquiao would still win it in a very tough matchup. Manny Pacquiao fights relentlessly with so much frantic energy around him. He'll buzz in and out, bobbing and weaving to get in and throw all kinds of shots from weird angles. He'll use his footwork to move and find a spot to inject lethal shots, always moving and careening side to side, so it's difficult to neutralize his offensive. It could be very frustrating. One thing any opponent needs to do to control this seemingly unstoppable force, I believe, at the very least, is to keep distance and fire efficient jabs. The distance is necessary to defend from hard body shots in case the jabs miss, and of course, you wouldn't want to be involved in a brawl against Pacquiao. Again, snap those jabs to keep him at bay and be ready to follow up with a good combo; great counter-punching. But to be brutally honest I don't think Mosley has that type of jab to neutralize his foe. He never had it, and mostly uses his jab for measure. He moves in a jerky rhythm while using his jab like a teaser and that's not going to be enough, I believe. Plus Mosley drops his hands a lot. Both hands on occasions, which is deadly against a clever and speedy fighter like Manny. Mosley has always been vulnerable to quick left hooks when fighting Orthodox fighters and the left hand of Manny is vaunted. The latter's right hand is now developed as well and could find its way to land nicely when Mosley drops his left down to the waist. So it's going to be extremely hard to overcome Pacquiao even if a prime Mosley shows up in Las Vegas this week, but if that happens it's going to be big since Mosley never quits and has a fortified chin. Shane Mosley will always be a great champion no matter what happens on May 7th.
Watching Shane Mosley get beat up by the defensive-minded Floyd Mayweather Jr. I saw greatness in him. He had nothing left. He could barely throw a punch but he kept fighting on. I wish I didn't see Mosley go through all that but looking back at that moment now I think he showed us something of great value if we just watch closely. At a time when he had nothing he still managed to give something. There's no quit in him. And like they say to young fighters out there who desire to be champions of the future, "It's not just about winning. It's about not quitting."
Shane Mosley's story is the stuff of legends.
Got an Opinion? Submit Your Articles and Press Releases to be posted on NowBoxing.com
*Please refrain from leaving any Racist, Profane or Derogatory comments*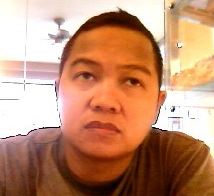 Born and raised in the Southern Philippines, a region with a vast history of cultivating past and current world boxing champions including Pound 4 Pound King Manny Paquiao.
Mark currently lives in Iloilo City and is a graduate of Political Science at the USC in Cebu City but later on dropped out of Law School after a personal realization that a dry and frigid legal system sparked very little to no interest in his mindset.
Some of Mark's works are published in other top boxing sites such as Phil Boxing, Pacland, and NowBoxing.