By Lester Salvador
If everything is fair and Shane Mosley isn't weight drained and allowed to rehydrate as much as possible, then this fight against Manny Pacquiao should be easy work for him. I had a dream that Mosley KO'd Manny and I am standing by that dream and feel it will become a reality on May 7th.
I saw the weigh-ins from earlier today and Manny looked soft and weak compared to Mosley. Shane Mosley looked hard and lean and he was not dry or ashy, he made the weight comfortably and he looks hungry and ready to prove everyone wrong.
If I were Mosley, I would feel confident too because the guy he is fighting isn't really as great as people make him out to be. Manny Pacquiao is easy to hit, and he has never fought an actual boxer with skill since he fought Juan Manuel Marquez at 130-pounds.
Mosley has the upper hand against Pacquiao in every aspect except for age.
Mosley can out box Manny, he can counter him, he can out brawl him and he can pretty much have his way with Pacquiao.
We all know Freddie Roach, Bob Arum and even Pacquiao himself chose Shane Mosley because he fits the bill of the typical Pacquiao opponent; old and washed up, but they are going to be in for a shock when Mosley lets Manny taste his punching power and Manny starts looking for a way out after he realizes what danger he got himself into.
And like I said, if everything is fair and there is no stipulation that Mosley cannot rehydrate to a certain weight, Shane Mosley will pull off the upset and show the world that Pacquiao can't beat anyone with movement, speed and power, that's why they paired him with slow, weakened  fighters to make him look spectacular.
I can't wait for millions of people around the world to see Manny Pacquiao exposed by Shane Mosley for what he really is….A MEDIA CREATION.
Got an Opinion? Submit Your Articles and Press Releases to be posted on NowBoxing.com
*Please refrain from leaving any Racist, Profane or Derogatory comments*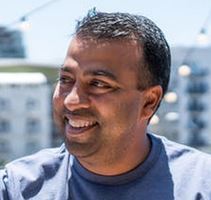 I love the sweet science of boxing and enjoy sharing my opinion on it.  Boricua!