By Mark F. Villanueva
The truth I have found always hits you hardest because it has no emotion, therefore it never hesitates in directness, precision, and is brutally unforgiving. It does not simply take chances out of passing courage or renewed light that darts valiantly in the dark. The truth is consistent and so unrelenting with all it's might. No one escapes this at any given day and nights can't harbor those who are tired of it with temporal refuge. It is always there as it is imposing, yet so difficult to decipher. Everybody seeks it, yet no one is too sure if what they have is that single faceted, one dimensional gem. As it is, the truth is simple and complicated altogether. That's why it should serve us well to be very prudent before we point a finger.
Over the past months, Nonito Donaire Jr. has been highlighted by many boxing fans and writers all over the world for his "dubious" judgments in various matters, but most glaringly for his act of jumping ship from his promoter Top Rank to its arch rival Golden Boy Promotions. Business aspects aside, on a personal level he too has been accused of having let his new found fame after his sensational victory over the Mexican, Fernando Montiel get inside his head. And not only that, his wife, Rachel, too has been a subject of harsh criticism in many terms, which certainly did not exclude something as minor a subject as her sense of fashion. But back to the gist of the matter at hand, after all the cards have been put on the table and both parties' reasoning have been heard out, it seems that the WBO and WBC World Bantamweight Champion, Nonito Donaire Jr. is going to be back with Bob Arum's Top Rank after all. The latter has won it's legal battle over the champion and I'm glad he respects that. I hope it all ends in a good note. But after all the hullabaloo, can we say Donaire Jr.'s name has been soiled in the face of the public for good, and that sharp Filipino conservatism may finally have a lasting scar on the highly talented prizefighter's face?
The answer to that question depends on the truth one sees. Our truth has many facets and my honesty may differ from your honesty, or, we could both be completely honest and disagree so strongly at the same time. Would you say Golden Boy Promotions has been honest in it's belief that it had the right to sign Nonito Donaire Jr. although he was in betwixt a contract stipulation? You bet. If given the chance I'm quite sure their lawyers would be more than willing to tread along the fine lines of what's legal and otherwise. But what is legal almost always runs in conflict with what is right and what a person may feel he deserves. Nonito may have been honest too in believing he was right, so for that we should give the man a break for looking over his interests. Nobody really knows the real deal apart from the real parties to the case. The truth may have many planes and my level of truth could be as true as another's from another dimension, and for that it is impossible, if not extremely difficult, to infer one's true intentions, unless one can read minds.
If this tells us anything at all, it is that Nonito Donaire Jr. is a man of action. He is just as brave on top of the ring as he is in real life, it seems. When he sees an opening, which does not come often, and he goes for a kill. It's in his instincts to protect his own interests as a professional boxer, a family man, and a human being. He may have been wrong, or may have made many mistakes in the past, but the man calls it the way he sees it. He knew he'd be hit with bitter criticism but he took a shot and fought fiercely for the truth he believed in. It is better to be wrong than to not make a decision in life as long as it is based on honesty given one's circumstances at a given time. He believed he was wronged and didn't hesitate to take action. We all get criticized for the good and bad that we do anyway, do we not?
Now he knows he lost that fight at the legal front and shows his respect by coming back not just to finish the remaining months of his contract but potentially to a renewed and prolonged one. We all learn from our mistakes. That man is a natural fighter. And that is the truth.
Got an Opinion? Submit Your Articles and Press Releases to be posted on NowBoxing.com
*Please refrain from leaving any Racist, Profane or Derogatory comments*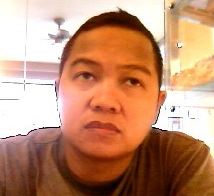 Born and raised in the Southern Philippines, a region with a vast history of cultivating past and current world boxing champions including Pound 4 Pound King Manny Paquiao.
Mark currently lives in Iloilo City and is a graduate of Political Science at the USC in Cebu City but later on dropped out of Law School after a personal realization that a dry and frigid legal system sparked very little to no interest in his mindset.
Some of Mark's works are published in other top boxing sites such as Phil Boxing, Pacland, and NowBoxing.