By Lester Salvador
All of this talk about Manny Pacquiao hitting so hard that he will finally stop Juan Manuel Marquez is making me laugh.
The only guy that Manny ever knocked out cold in his entire career was a glass jaw Ricky Hatton and let's not forget that Floyd Mayweather Jr. knocked him out and softened him up first. Shane Mosley claims that Pacquiao is the hardest puncher he ever faced, but Shane needs to realize he wasn't in the right state of mind when he fought Manny, he was weight drained and shot so of course Manny's punches will feel powerful to an elderly person.
Oscar De La Hoya said after his loss to Manny Pacquiao, that he didn't hit hard at all and actually invited the KO so he could be put out of his misery but Manny didn't have enough power to put a weight drained zombie away.
A drained Antonio Margarito never fell down and he kept coming forward anytime Manny threw combos at him. Manny broke Margarito's orbital bone but it took Manny hundreds of his hardest punches just to do it.
Miguel Cotto got dropped a few times but what dropped him wasn't the power on the punches it was because he was weight drained from the catchweight he was forced to make.
Don't forget Jorge Solis saying that Yuriorkis Gamboa hits harder than Manny. Solis said Yuriorkis Gamboa punches are brutal and that Pacquiao doesn't hit hard at all he just throws a lot of punches. I still remember Jorge Solis saying that his wife hits harder than Pacquiao.
Manny Pacquiao is the biggest media hype I've seen in boxing. People are actually thinking he can knock out Juan Manuel Marquez and that he actually became a better boxer. Pacquiao already fought Marquez twice and he went life and death with him. Don't buy into that hype by Freddie Roach and Manny saying that they are hungry and want to shut up Marquez, they said the same thing before the second fight and Manny couldn't even finish him then.
The only one who will get a KO on November 12 is Juan Manuel Marquez, Manny might drop him but he won't be able to finish him. Pacquiao is not a finisher he lacks a killer instinct and boxing skill just like when he backed off Shane Mosley after he knocked him down — a real warrior would go for the kill on wounded prey.
Got an Opinion? Submit Your Articles and Press Releases to be posted on NowBoxing.com
*Please refrain from leaving any Racist, Profane or Derogatory comments*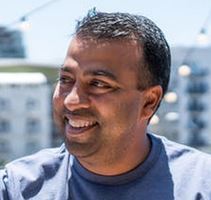 I love the sweet science of boxing and enjoy sharing my opinion on it.  Boricua!