By Mark F. Villanueva
Jeffrey Mathebula started the first round of the biggest fight in his career like it was the twelfth. His balance was conspicuously off and because of it with his towering height that made him stoop and depressing footwork that was as flat as the canvas it appeared as if he couldn't stand his ground steadily when he positioned himself to box. Whenever his opponent threw one jab with the left hand to the body it blew him one full step backwards.
For a few minutes into the fight one started to wonder how a badly mismatched event had been hosted in the first place with the explosively talented Nonito Donaire Jr. looking very much like the Bruce Lee of Boxing in Yellow and Black. He looked bigger now as we are used to seeing him in the ring. He muscled up for the South African to supplement for what he lacked physically in height and reach. They built him up in a way that would make him bring the action and endure it, so this was going to be a test of his durability against a much bigger guy.
The added muscle didn't seem to slow Nonito Donaire Jr. one bit, which is a testament to his abilities and a forewarning to the rest in the higher weight class of his lethal potential. You shifted back your attention to Jeffrey Mathebula and you remember that he is the IBF World Champion in his weight class, or was at that time, and the reason why the fight is taking place. That's how it was with the warrior from South Africa. As you watched his opponent, Nonito "The Filipino Flash" Donaire Jr. you forgot for one minute he was a world champion too.
As the fight progressed the mystery carried across continents by the fighter from Africa was unraveled in a very untheatrical way. The lanky boxer exerted on his punches that gave away it's guise. His style was elementary and had little to no duplicity at all to stir his foe. In the fourth round he got knocked down hard by Donaire's powerful left hook that dumped him to the ground.
At the pre-fight conference, the African had told the crowd he was faster and smarter than Nonito Donaire, but nobody practically knew how to react to that. Standing up to the count and realizing he could not possibly be as good as the Filipino, what he could not make up in words he made up in effort. That changed the whole outlook of the bout and each round was a surprise to the spectators. You just thought it would end any minute now but he just kept on showing up each round up 'til the twelfth. Nonito Donaire was so fast he probably could have insert two strokes in between Mathebula's punches. The latter lacked the speed and power but continued to land, which is a little disturbing. Mathebula had nothing to give, but he continued to give it his all with his rickety frame that refused to be broken. As the fight progressed a new kind of drama came to light and as you watched the African endure every excruciating round it was touching how a man with whom very little is known is making himself the man we ought to be, and there are very few like it in our time. The man doesn't know how to quit. He was the perfect opponent for Nonito Donaire to showcase his talents, the quickness of feet and speed in his shots probably just like Bruce Lee would have been had he reincarnated as a boxer.
Humbled, the South African Mathebula held on to his word to give what he had promised, or at least an abstract of it. That long, enduring act saved him the embarrassment of being pummeled each round and although his fight was south of beauty it was more than enough to keep his dignity and self respect in one piece. As shaky as he was from the start of the round he ended up the fight like any man who is true to himself and those around him- With both feet on the ground.
Got an Opinion? Submit Your Articles and Press Releases to be posted on NowBoxing.com
*Please refrain from leaving any Racist, Profane or Derogatory comments*
Discuss this topic in the NowBoxing Forums (Membership is FREE)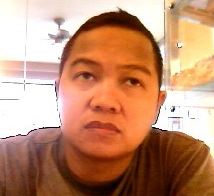 Born and raised in the Southern Philippines, a region with a vast history of cultivating past and current world boxing champions including Pound 4 Pound King Manny Paquiao.
Mark currently lives in Iloilo City and is a graduate of Political Science at the USC in Cebu City but later on dropped out of Law School after a personal realization that a dry and frigid legal system sparked very little to no interest in his mindset.
Some of Mark's works are published in other top boxing sites such as Phil Boxing, Pacland, and NowBoxing.