By Lester Salvador
This catchweight garbage has got to stop. Manny Pacquiao keeps hurting the sport and making fans hate him even more with his catchweight fights to sap all the energy out of his opponents. This is why I can't give Pacquiao any credit for his wins at catchweight's, he is not a true all-time great, he is a fraud who has been hyped up by the media to be a modern day Henry Armstrong or another Roberto Duran. The truth is Manny Pacquiao can't even carry Duran or Armstrong's jockstraps, he is nowhere near the level of throwback fighter who would challenge himself against the best.
I keep reading articles saying that Freddie Roach and Manny Pacquiao want to fight Miguel Cotto at another catchweight, this time at 150-pounds. Pacquiao won the  147-pound welterweight title from Cotto at a catchweight of 145-pounds and it clearly made Cotto weak and incapable of taking the punches from Pacquiao. Why can't they fight Cotto at 154 and just weigh in at whatever Manny feels most comfortable, like when he fought Antonio Margarito, Pacquiao came in light at 144 and Margarito weighed 168-pounds on fight day. I will tell you why they won't fight Miguel Cotto at a healthy weight, it's because they fear a healthy Miguel Cotto, they know exactly what type of power and skill he possesses, especially, with his new trainer Pedro Diaz by his side. Cotto's trainer is a Cuban trainer who trained some of the best amateur boxers to come out of Cuba, and with him in the corner, he will give Cotto a good gameplan to destroy and maybe knockout Pacquiao. Timothy Bradley out-boxed Pacquiao but a healthy and well prepared Cotto in the rematch will destroy him.
If Manny Pacquiao is such a tough guy, he should be a real sportsman with class and fight Cotto at 154-pounds like Floyd Mayweather Jr. did. I bet you if Manny goes in the ring without any advantages, he will be in for a shock when he realizes he is fighting a completely different Miguel Cotto than the one he fought in 2009 who had been weight drained, and had no real boxing trainer in his corner. Beating Cotto at another catchweight does nothing for Pacquiao's legacy when Mayweather just beat Cotto fair and square for the junior-middleweight title with no  catchweight.
So if I were in Miguel Cotto's shoes during this negotiation, I would tell Manny Pacquiao to be an honorable man and fight at 154-pounds instead of trying to be a weasel and drain me to 150-pounds, and if he refuses, I would tell him to kiss me where the sun don't shine. Be a man Manny and fight Miguel Cotto without a catchweight.
Got an Opinion? Submit Your Articles and Press Releases to be posted on NowBoxing.com
*Please refrain from leaving any Racist, Profane or Derogatory comments*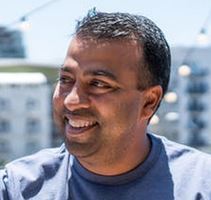 I love the sweet science of boxing and enjoy sharing my opinion on it.  Boricua!