By Lester Salvador
Tonight we witnessed the Filipino Flash get exposed as an average fighter who just like his Filipino countryman Manny Pacquiao has been over-hyped by the media to be something they are not.
Nonito beat an over the hill 37-year-old Toshiaki Nishioka with a lucky punch — a right hand in the 9th round. Nishioka couldn't pull the trigger and was shot, and he still gave Nonito trouble. If Nonito was so great, like HBO and his fans hype him up to be, how come he kept missing punches on a guy who wasn't throwing any punches?
The Japanese guy showed that just like in the Jeffery Mathebula fight, Nonito cannot fight defensive fighters well, and in the mold of Manny Pacquiao they both get hyped up and praised even when they struggle against guys who are not really prime or world class anymore.
Pacquiao struggled against old Shane Mosley who like Nishioka was a shell of himself, and Nonito was just lucky to get a TKO this time around, if that TKO never happened he would have just won another boring decision.
It's clear that Donaire is being moved in the same direction as Manny Pacquiao, by being fed cherry picked opponents and avoiding the best fighter in the division. Pacquiao avoids Floyd Mayweather and Nonito avoids Guillermo Rigondeaux.
After the fight Donaire blatantly ducked Guillermo Rigondeaux claiming that Rigondeaux needs to build his name and get more fights to make him interested in that fight. What type of building does he have to do when Nonito isn't exactly a draw himself, he could barely sell any tickets in his previous fight against Jeffery Mathebula and the only reason there were more people tonight was because the majority of those in attendance came to watch Brandon Rios fight Mike Alvarado in a real exciting blood and guts fight. Nonito doesn't have any fans, so it's clear he is ducking Guillermo Rigondeaux and the real boxing fans can see it.
I think Nonito knows that he has no shot against Rigondeaux this is why he makes up some many excuses like Guillermo is too boring, or he doesn't have a name, well he needs to look in the mirror because his last fights were fireworks and he doesn't have a name either, he is not Manny Pacquiao, who at least has a huge fan base. The fans want to see Nonito Donaire vs. Guillermo Rigondeaux and it's an easy fight to make since they are both under Top Rank, but it's up to Nonito if he cares about the fans to tell Bob Arum to make the fight happen.
Got an Opinion? Submit Your Articles and Press Releases to be posted on NowBoxing.com
*Please refrain from leaving any Racist, Profane or Derogatory comments*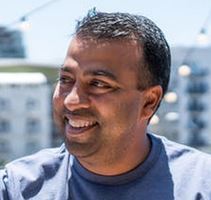 I love the sweet science of boxing and enjoy sharing my opinion on it.  Boricua!