By Lester Salvador
Since Manny Pacquiao and Nonito Donaire both lost and get exposed it looks like HBO is trying to build up another Asian star. The companies biggest drawing Pay-Per-View attraction Floyd Mayweather Jr. jumped ship to rival network Showtime and HBO is left with nobody else to carry the network. So far HBO is spending money on hyping up this Chinese two time Olympic gold medalist named Zou Shiming, and after watching his two outings on HBO, I am not impressed.
I can't believe this new Chinese boxer Zou Shiming gets paid $300,000 a fight. HBO is better off investing more money in middleweight Gennady Golovkin, super middleweight Andre Ward, and the great super bantamweight Guillermo Rigondeaux, all these fighters are legit Olympic level boxers and all of them are undefeated. Shiming is just another hype job that the promoters are trying to build up hoping to get another Asian market fighter like Manny Pacquiao. The only thing that made Pacquiao better than Shiming is his power and ability to knockout bums, Shiming can't even bust a Styrofoam cup with his fists.
I still remember the countless hateful comments I received when I told everyone that Manny Pacquiao and Nonito Donaire will soon get exposed when they stepped up in competition, and I was right, because I know boxing and these fighters were classic examples of protected media fighters who were perfectly promoted. Zou Shiming will be the next to get exposed. He couldn't even knockout a malnourished cherry picked opponent let alone hurt him. The moment Shiming steps up to any top flyweight boxer he will get knocked out.
When Manny Pacquiao fights Brandon Rios in November and gets knocked out for good, they are going to say Zou Shiming is the next Manny Pacquiao to carry the throne, but what if he gets knocked out too? That would be another major blow to the network. This is why it's better to invest in boxers who have actual skills and talent because at least you know they are worth it.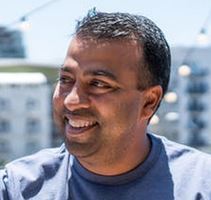 I love the sweet science of boxing and enjoy sharing my opinion on it.  Boricua!