By Lester Salvador
After the boxing lesson Floyd Mayweather gave Manny Pacquiao, it would be useless to see a rematch from such a one sided outcome. The only possible way I can see a rematch gaining any interest is if Pacquiao moves up to middleweight to challenge champion Gennady Golovkin for his title. If that happens and Pacquiao can beat Triple G and win the belt he deserves another shot at the pound for pound king.
I told the Pacquiao fanatics that he had no shot at Mayweather. I knew already that their guy was nothing more than a media hyped fighter who didn't have the intelligence or the skill to touch a superior all around boxer like Mayweather. I also said the excuses would come pouring in by his rude and obnoxious fans, but I never expected Pacquiao himself to be so classless in defeat claiming he won and blaming a shoulder injury for his loss.
The paying fans are so upset with Pacquiao for his lackluster performance they are suing him left and right for lying about his injury before the fight and for showing up just to collect a massive payday. The fight wasn't even competitive, the only problem I had with Floyd Mayweather is him showing pity on Pacquiao, he could have unleashed a barrage of punches and walked Pacquiao down easy and take him out in the later rounds but he decided to end the Filipino's career on a decision loss rather than a humiliating TKO beating.
I feel the only way a rematch can happen is if Pacquiao does something great, and the only way he can validate a rematch with Floyd is to prove himself against someone credible, someone like unbeaten middleweight champion Gennady Golovkin. I wouldn't even be mad if he fights Golovkin at a reasonable catchweight of 158 pounds for the middleweight belt. If Pacquiao is a real great and not a fraud or hype job, he would be able to destroy Golovkin or at least hang with him. If you look at history even former lightweight Roberto Duran went all the way up to 160 pounds and fought Marvin Hagler and went the distance. If Pacquiao is compared to Duran, he needs to do great feats like Duran did and that is to fight for the middleweight title.
I strongly believe if Mayweather does give Pacquiao a rematch it will only be worse for Pacquiao, this time Floyd Mayweather is not going to play Mr. Nice Guy, he will brutally beat down the disrespectful Filipino southpaw for discrediting his win and making up excuses.
Have an Opinion? Submit Your Original Articles and Press Releases to be posted on NowBoxing.com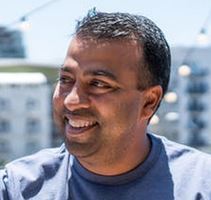 I love the sweet science of boxing and enjoy sharing my opinion on it.  Boricua!