Floyd Mayweather vs. Tenshin Nasukawa is back in play for New Year's Eve in Tokyo, Japan.
The status of the exhibition fight has been on and off.
In a strange series of events from Mayweather announcing at the presser he was going to fight the young undefeated Japanese kickboxer at RIZIN to later posting on Instagram that he is backing out after feeling he was blind sided into a real fight when he thought they were doing an exhibition only for a group of wealthy people.
Mayweather cleared the air on the subject when he was interviewed by one of TMZ's sports reporters in Beverly Hills, he said that the fight with Tenshin is back on and it will be a 9 minute boxing exhibition with no kicking.
He also revealed that he got paid 7 figures just to promote the RIZIN 14 event, and the exhibition which is basically just light sparring to demonstrate or simulate a real fight, will be the highest paid exhibition in history.
Mayweather didn't reveal how much he would get paid for the event but it's likely to be a very large sum of money.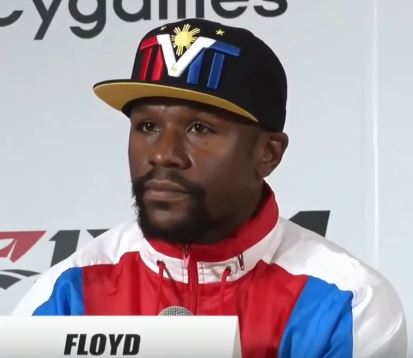 The rumor that he was only taking the fight in Japan because he was broke are not true, according to Mayweather he is still well off and not hurting for money because he made smart investments.
He compared his situation to billionaires Bill Gates, Warren Buffet and Oprah Winfrey, all very rich yet still do different things and get paid great even if they don't need the money.
Floyd Mayweather vs. Tenshin Nasukawa will take place on New Year's Even in Tokyo, Japan on December 31, 2018 at RIZIN 14.