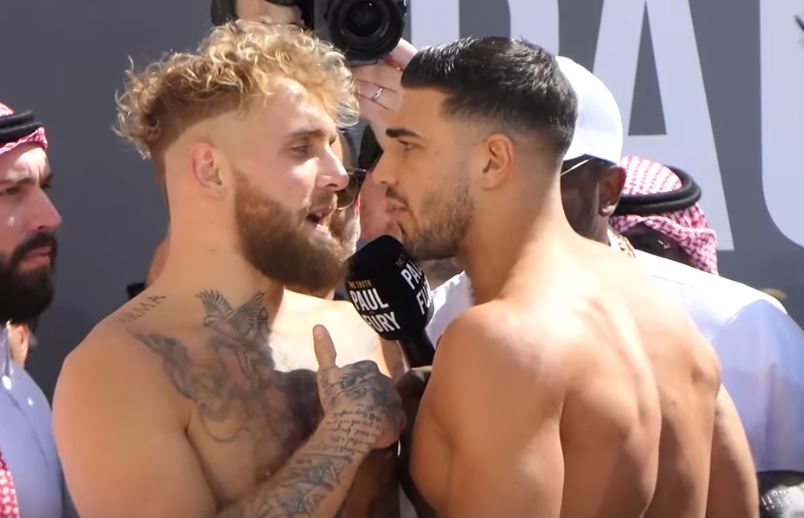 YouTube sensation and professional boxing star Jake Paul will go up against British boxing prospect Tommy Fury on Sunday night in Saudi Arabia in one of the biggest fights between boxing prospects of all time.
It's a different era with social media making instant celebrities through viral videos, fame seems like fairly attainable and one of the most famous social media stars is Jake Paul.
Paul and his brother Logan used YouTube vlogs to help push their image and create a fan following that has made them into international stars and millionaires.
For Jake Paul he doesn't need boxing, he has enough money to live comfortable but he does it because he loves the sport and really believes he can one day become a world champion.
Critics of Paul have claimed he has never fought an actual boxer and only fought over the hill former UFC fighters like Ben Askren, Tyron Woodley and Anderson Silva, all over the age of 35 with Silva being in his mid 40s.
Tonight Paul will face his first real boxer and a boxer who comes from a family of boxers in Tommy Fury.
Tommy Fury has the name that rings a bell to many fight fans, his famous older brother is WBC heavyweight champion Tyson Fury.
The younger Fury is also a reality star having appeared on Love Island in the United Kingdom and also dating a famous reality star there.
Fury also has a lot on the line because this too is a chance for him to get his biggest payday but to also make a name for himself by being the first to defeat the controversial YouTube boxer Jake Paul.
Fight Card
Cruiserweight – Jake Paul vs. Tommy Fury; Cruiserweight
Cruiserweight Championship – Ilunga Makabu vs. Badou Jack (WBC Title)
Lightweight – Ashton Sylve vs. Maxwell Awuku
Lightweight – Bader Samreen vs. Viorel Simion
Cruiserweight – Muhsin Cason vs. Taryel Jafarov
Light Welterweight – Adam Saleh vs. Stuart Kellogg
Light Welterweight – Ziyad Almaayouf vs. Ronnald Martinez
The Paul vs Fury fight takes place on Sunday, February 26, 2023 at 2:00 PM ET / 11:00 AM PT and will be shown via live stream on ESPN+ Pay-Per-View in the USA, BT Sport Box Office in the UK and DAZN internationally.