WBC heavyweight champion of the world Deontay Wilder is the best in the division, period. Nobody at heavyweight can hold a candle to the Bronze Bomber.
After what he did to the skilled Cuban challenger Luis Ortiz, stopping him in the tenth, I don't think anyone can take his will.
Wilder survived a pummeling by the hard-hitting Ortiz and he never went down, he showed the world that he has a chin, but most importantly he has heart to come back and win.
You are not going to intimidate this Alabama native, he has that down south grit to him. There is no quit in this man, he is a gamebred.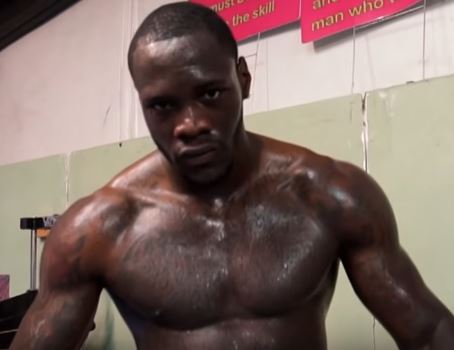 The British boxing fans can say all they want about Wilder but he showed the world that his power is legit and his ability to take a clean shot can no longer be questioned.
The muscled up hulk Anthony Joshua has been dropped multiple times, and went life and death with an aging Wladimir Klitschko, who just lost to Tyson Fury, he won't be able to handle the right hand power of Wilder.
I don't think Joshua would be able to last those flush power shots Ortiz landed on Wilder in the seventh round, those punches would have knocked out Joshua and that is why he is fighting the weakest champ WBO belt holder Joseph Parker instead.
Wilder's been calling out Joshua for a unification bout, and each time Joshua and his promoter Eddie Hearn keep coming up with excuses.
They want the fight to marinate; Joshua is the draw in the UK, but the real deal is the fight belongs in the United States of America.
All of the best boxers come to the States to prove their greatness, how can you be the best in the world if you never fought in the US?
Lennox Lewis, Wladimir Klitschko, Roberto Duran, Manny Pacquiao, Julio Cesar Chavez, Joe Calzaghe, Ricky Hatton, just to name of few, traveled to the US to prove themselves worthy.
Joshua needs to face Wilder in Las Vegas. That is the only way the fight happens because it makes the most sense, if Joshua wins he can rematch Wilder in the UK.
After Joshua beats Parker which he should with ease, he needs to stop hiding in the UK and come to the table and make the fight the world wants to see to crown the first undisputed heavyweight champion of the world since Lennox Lewis held the belts in 1999.
As the great Shannon Briggs would say, "Let's Go Champ!"