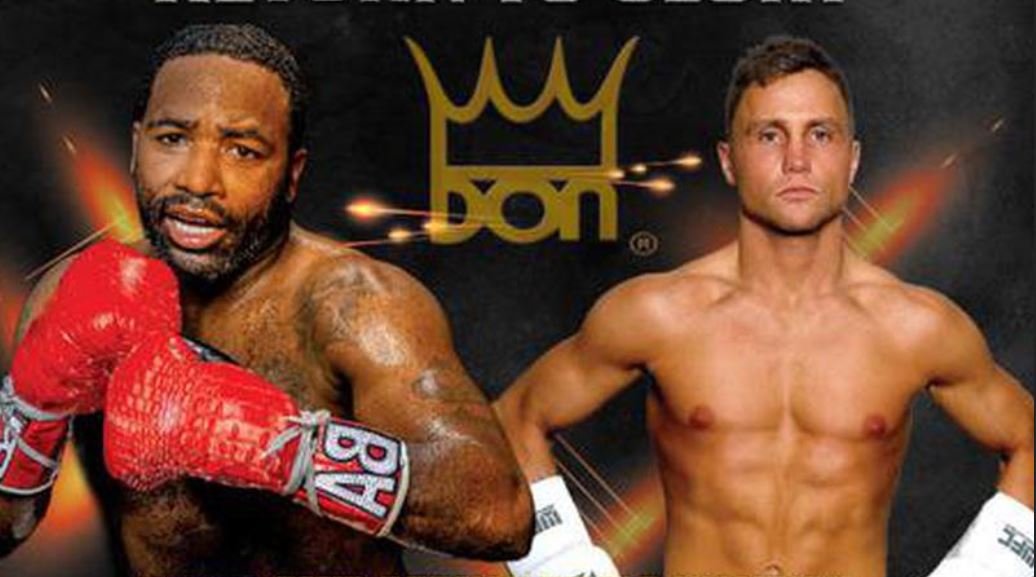 The always popular and controversial boxing figure Adrien Broner returns to action on Friday night at the Casino Miami Jai-Alai in Miami, Florida against fighting lawyer Bill Hutchinson, live on FITE TV Pay-Per-View.
Broner last fought in February of 2021 against Jovanie Santiago, it was his first fight back from a 25 month layoff and he won via unanimous decision.
On Friday he will fight under the Don King promotions banner and he takes on a boxer who is also a lawyer Bill Hutchinson.
This will be an interesting fight since its Broner's first fight with Don King since leaving Al Haymon and the Premier Boxing Champions stable.
If Broner is serious about a return to top form in boxing, he has to make sure to prove it because his last outing was lackluster and he will need to show glimpses of the old former champion if he wants to be a contender again in the welterweight division.
For Hutchinson this is a huge opportunity for him because if he beats Broner he will have a former world champion on his resume and it will be a big upset in boxing.
Broner made a joke during the press conference about hiring Hutchinson as his lawyer after he beats him to help him beat some cases he has outside the ring. Hutchinson is hoping Broner overlooks him because he plans on shocking the star boxing and taking the win.
Former champion and two-time Olympic gold medalist Guillermo Rigondeaux will also see action on the card and he is also at a crossroads of his career.
Fight Card
Welterweight – Adrien Broner vs. Bill Hutchinson
Light Heavyweight – Ahmed El Biali vs. Rodolfo Gomez Jr
Lightweight – Antonio Williams vs. Braulio Rodriguez
Light Middleweight – Alex Esponda vs. Andres Viera
Welterweight – Adlay Rodriguez vs. Raul Garcia
Bantamweight – Guillermo Rigondeaux vs. Charlie Clemente-Andino
Super Featherweight – Neslan Machado vs. Jonathan Smith
Welterweight – Nigel Fennell vs. Antonio Perez
Lightweight – Dorian Bostic vs. Joshua Clark
Watch Adrien Broner vs. Bill Hutchinson 7:00 PM ET / 4:00 PM PT on Friday, June 9, 2023, Live Stream on FITE TV Pay-Per-View. For more information on how to watch the fight visit: https://www.fite.tv/watch/broner-vs-hutchinson/2pd3c/