By Mark F. Villanueva
At some point in that long, arduous and deadly twelve round stretch the fight should have been stopped but it kept rolling. I wanted to hear what Coach Robert Garcia was saying in his corner but the cameras were too far to capture his words clearly and the din of the crowd was peaking. His fighter had not won a single round even at his most conditioned outing and was now weak and two steps slower, careless in his attacks and his ripped opponent kept taking advantage of this sloppiness with tremendous counters in unexpected angles that would only increase dramatically as the fight went on. That fight should have been stopped, but Robert Garcia refused to throw the towel even when it became evident that his fighter had lost any hope of winning and his health quickly deteriorating. What was that great Mexican coach and former world boxing champion himself thinking.
Those sharp Mexican eyes were now reduced to slits and the toughness, at least in the surface was now gone and replaced with bewilderment. It was that same kind of confusion that hovers over whenever you know you've done all you can, laid down your best efforts and still end up a mile short from your goal. Wrap scandals aside, Margarito is a hard worker. He trains hard, hits hard and is a current record holder for most punches in a fight. He's done all he can and still ends up destroyed. The great writer Ernest Hemingway once wrote "What doesn't kill you makes you stronger." But I think Tony Margarito has reached that borderline, that spot where he is destroyed forever and still lives to suffer witnessing it.
Manny Pacquiao, now an 8-time world champion in as many weight classes, has been stellar all night at the Dallas Stadium as he pummeled his foe to victory. He's received accolades from celebrities and his peers like rising Puerto Rican pugilist Juan Manuel Lopez and the extremely talented Pinoy boxer Nonito Donaire Jr., and one writer even referred to him as an interplanetary being just as Michael Jordan was at his prime. Well, if Manny is indeed from out of this world maybe I can talk him into abducting me 'cause I want to be able to move like him and punch as much without being exhausted. But if he isn't human, how can he be so humane? If there's one thing that amazes me about Manny Pacquiao beyond anything else it's his touch of humanity. And even with so much down the line, and all the pride and money involved in that fight last Nov.13, 2010 in Dallas against Margarito, Pacman showed mercy in the ring and I believe he carried Tony Margarito through the last rounds, or at least in the Twelfth. He had retained the condition, speed, and power to stump what was left of the Tijuana rubble yet refused not to. Instead he "carried him" til the end. He could have thrown haymakers if he wanted to and knock the living daylights out of Tony; it was obvious he was very much capable still and full of energy but he merely threw smothering punches just to get it over with. When asked about this at the end of the fight he simply said "Boxing is not about killing each other."
Antonio Margarito may have been all gory, puffed up and barely recognizable at the end but the truth is that Manny helped him save face. Manny Pacquiao afforded mercy for his foe even when his own coach, Robert Garcia could not.
*Please refrain from leaving any Racial, Profane or Derogatory comments*
Got an Opinion? Submit Your Articles and Press Releases to be posted on NowBoxing.com
JOIN the NOW BOXING FORUM to discuss this and other boxing news topics (membership is FREE)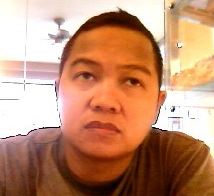 Born and raised in the Southern Philippines, a region with a vast history of cultivating past and current world boxing champions including Pound 4 Pound King Manny Paquiao.
Mark currently lives in Iloilo City and is a graduate of Political Science at the USC in Cebu City but later on dropped out of Law School after a personal realization that a dry and frigid legal system sparked very little to no interest in his mindset.
Some of Mark's works are published in other top boxing sites such as Phil Boxing, Pacland, and NowBoxing.