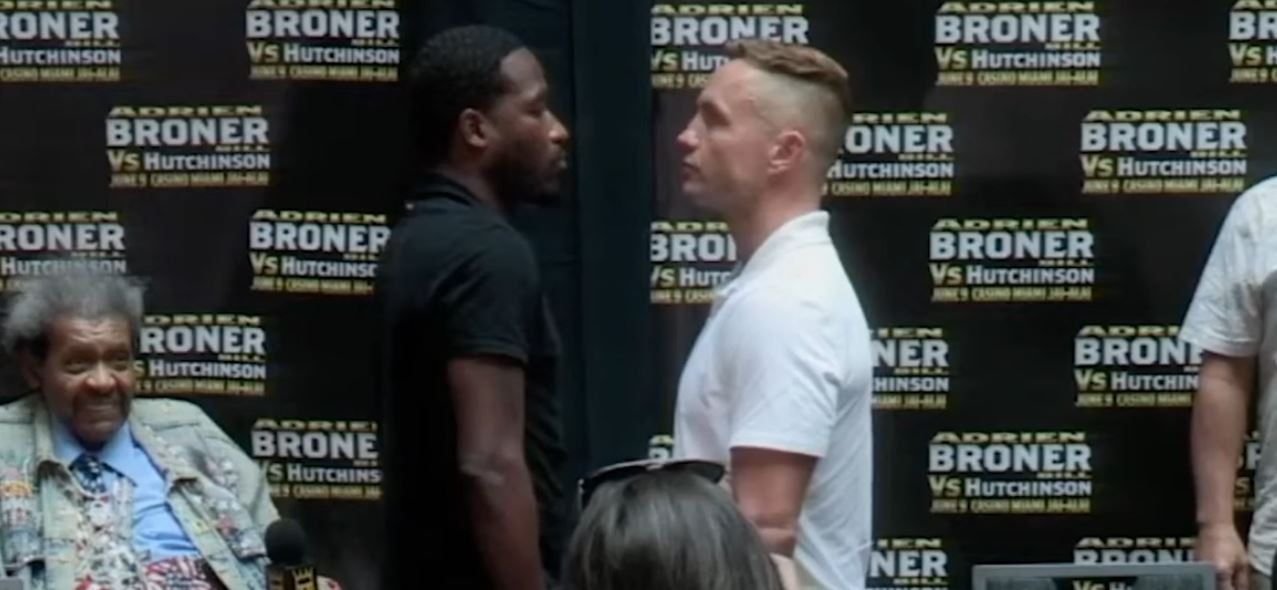 Don King Productions, Inc. Presents: Return to Glory: Adrien "The Problem" Broner vs Bill "Hutch" Hutchinson on Friday, June 9th, live stream Pay-Per-View from the Casino Miami Jai Alai in Miami, Florida.
The always unpredictable former four division world champion Adrien Broner is ready to get back into the boxing ring and before he turns 34 years old he feels a renewed hunger for the sweet science.
Broner is widely considered one of the most talent boxers who never took the sport serious enough to be at the top level. The Ohio native has the tools and skillset to compete with the best but has fallen short in many of his biggest fights especially against future hall of fame fighter Manny "PacMan" Pacquiao, he claimed he won the fight even though he barely threw any punches during their 12-round contest.
Broner (34-4-1, 24 KOs) believes he can take any guy from 140 pounds to 147 pounds, on Friday he will fight under the legendary boxing promoter Don King's promotional banner and he takes on a club fighter who also a licensed attorney.
Hutchinson (20-2-4, 9  KOs) is 34 years old and has never been more than a local club fighter in Pittsburgh, but tonight he has the opportunity of a lifetime taking on his toughest foe yet in superstar Adrien Broner.
If Hutchinson can beat Broner it will be the biggest win of his career and it could also be good advertisement for his local law career.
Fight Card
Welterweight – Adrien Broner vs. Bill Hutchinson
Light Heavyweight – Ahmed El Biali vs. Rodolfo Gomez Jr
Lightweight – Antonio Williams vs. Braulio Rodriguez
Light Middleweight – Alex Esponda vs. Andres Viera
Welterweight – Adlay Rodriguez vs. Raul Garcia
Bantamweight – Guillermo Rigondeaux vs. Charlie Clemente-Andino
Super Featherweight – Neslan Machado vs. Jonathan Smith
Welterweight – Nigel Fennell vs. Antonio Perez
Lightweight – Dorian Bostic vs. Joshua Clark
Watch Adrien Broner vs. Bill Hutchinson 7:00 PM ET / 4:00 PM PT on Friday, June 9, 2023, Live Stream available for purchase on iTube247 Pay-Per-View. For more information visit: https://itube247.com/purchase-live-ppv-don-kings-return-to-glory-broner-vs-hutchinson/