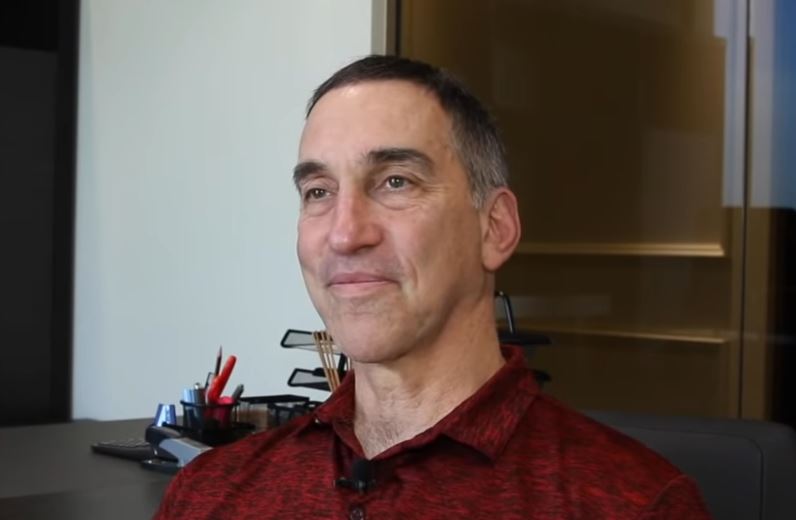 Bob Yalen is notable in the boxing world. He was at one time the president and CEO of MTK Global. Yalen was also a renowned producer and head of boxing programming for ABC Sports. Also, during his career, he worked for ESPN and was a producer for NBC Sports boxing coverage during the 1996 and 2000 Olympic Games. Yalen's excellence as a producer is apparent when regarding that he won six Sports Emmy Awards. Outside of Bob's professional career, he is an active boxing historian and record hunter, who has helped make the history of boxing as accurate as possible.
AN EARLY LOVE FOR BOXING
Bob Yalen grew up in a house of boxing. At a young age, he remembers his grandparents loving the sport and hearing stories about boxing. Early in childhood, his dad bought him some gloves, and he fell in love with pugilism. Although Yalen has championed the harsh lifestyle of the sport all his life, he also has a disposition of an academic. Yalen told me he was an all-around athlete who played baseball, football, basketball—anything he could get his hands on, and he played them very well. However, Bob stated that " I was naturally curious and inquisitive about everything. That's where I combined my love of boxing and physical training with the search for knowledge behind the fighter's records." Yalen possessed both brain and muscle and had the "mind of an engineer." He innately excelled at math and took to statistics. In these early years, Bob discovered that the information record keepers documented in record books were inaccurate. And it was then at a young age that he started a hobby to rectify fighters' records.
WHY RECORD HUNTING
Yalen spent so much time over the years record hunting because he stated that "you wanna give fighters their due, especially the ones that were at the top of the sport." For Yalen, it also does justice for the Black fighters who fought on the Black circuits before shots at World Titles. Yalen has come upon all sorts of information. And his work is helpful for all sport and cultural historians. For example, Bob came upon Olympic Gold Medalists who had pro-fights before the Olympics. Despite strict amateur codes during the twentieth century, Yalen stated that back then, there was an "invisible line between amateurs and pros. Although many "were listed as amateur fights— technically, the fighters were paid." This happened a lot in the early days of boxing. Often in professional fights in Canada, for example, during the barnstorming days, pros would change their name and sign up for novice events, hoping to win some quick money.
When I asked Bob why he loved record hunting, he told me one reason was to resolve embellished records. Early record keeping was less proficient than it is today. Bob told me one "goofy example of his passion." When he started dating his wife, she lived in Norwich, Connecticut. Bob had always heard rumours of Sugar Ray Robinson fighting Willie Pep, in an amateur battle. In Connecticut, Sugar Ray boxed under the Pseudonym Ray Boberts. Ray did this to slip under the radar of the New York Boxing Commission. However, other than rumours, no one had proven that the fight occurred. Bob remembers hearing whispers that the fight may have been in his Wife's hometown. On one of their first dates, Bob asked her if she would be inclined with them going to the local library to look through microfilm to see if they could locate the fight. She agreed. Oddly enough, Bob's Wife found the fight after several grueling hours of "poring through microfilm reels."
THE HARDSHIPS OF RECORD HUNTING
The above example highlights the hardships a record hunter goes through. In the early days of nineteenth and twentieth-century boxing, records were sometimes whatever the manager wrote down. For promoters to keep their licenses, they needed to sell tickets and sell out shows. Everyone wants to see a fighter with a perfect record, even today! So naturally, managers and promoters would embellish fighters' records. Thus, it was not always easy for Yalen to get to the truth. And he has spent years trying to find out the fighter's accurate records. It can be frustrating. Although the Sugar Ray example worked out, Yalen has often run into the problem where there were rumours and mentions of a fight— yet, back in the barnstorming days, when fighters would go town to town looking for a fight, often at a cheap rate, the towns they fought in did not have a newspaper. Hence, there was no documentation of the fight.
Today Bob is still an avid boxer and athlete. Despite knowing early on that, he was a hard worker but would never be a world champion, his skill in the ring allowed him to be a fantastic producer for ABC Sports. Bob would often spar with the boxers. He did this because, "I could tell the announcers what to look for, how the punches looked and felt, etc., so we could analyze the fights/fighters better. It was done to give the announcers a better understanding of the fighters and a more thorough analysis than our competitors."
GIVING FIGHTERS THEIR DUE
Bob got into record keeping, not for money, "but to make sure the fighters who deserved it got their due," and part of that for him was "making sure their fights were well documented." Bob keeps the sport of boxing alive. Through his passion, love and commitment to the sport, historians can better understand boxing. So many boxing record databases are incomplete, but fighters' records have been adjusted thanks to Bob. He has added and corrected so many records over the years. Unfortunately, today many of these record sites continue to have incomplete records. This is apparent in the Heavyweight division. Heavyweight boxers since the eighteenth century have been the cream of the crop in their trade. For a long time, society has held their sheer size and physical strength as the standard for male athletes. As a result, it was the most popular division, often recorded well by the media, the records are often wrong, incomplete or missing. Bob stated that "the ones that surprised me were the heavyweight champions." You would think the heavyweight champions' records were well documented, but there were (and still are) changes to be made." Some Heavyweight records Bob has fixed are Jersey Joe Walcott, Jim Braddock, Tommy Burns, and Bob Fitzsimmons.