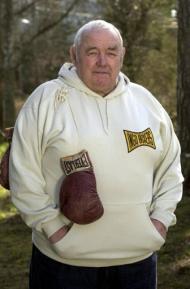 STOCKHOLM (AFP) — Swedish Ingemar Johansson, who in 1959 became heavyweight champion of the world by knocking out Floyd Patterson, has died at the age of 76, a childhood friend said on Saturday.
"A good friend has passed away and I think the whole world is mourning him today," said Stig Caldeborn, who was a member of Johansson's RBK boxing club when they were teenagers and who remained a close friend throughout his life.
"I sparred with Ingemar many hundred rounds as an amateur. I have so many happy memories from our time together," he told AFP.
Caldeborn said he did not know the exact cause of Johansson's death late Friday night, but pointed out that he had been in a nursing home for around five years and was suffering from Alzheimer's disease….Full Story
Visit the NowBoxing Forum and Talk Boxing sign up is FREE