By Lester Salvador
Submit Your Article to Nowboxing.com
As you know the Floyd Mayweather Jr. vs. Manny Pacquiao fight is what every boxing fan and even non boxing fans are talking about.
Floyd Mayweather Jr. in my eyes is the most scientific boxer of our time.  Floyd's style was perfected since birth and it was ingrained him at an early age by his father Floyd Sr.  Money Mayweather is unmatched in the ring when it comes to intelligence, he can analyze and pick you apart at will.  He can adjust to anything you offer and find your weakness and exploit it.
Manny Pacquiao is an explosive, little power house who has relied on a special blend of supplements given to him by his conditioning trainer Alex Ariza.  He likes overpowering his foe and throwing punches in bunches as if he was in a video game.  In a street fight Manny Pacquiao would probably prevail over Mayweather.  Pacman's style is perfect for UFC or Mix Martial Arts but it is not refined enough to be considered scientific or technical enough for boxing standards.
Boxing will prevail on March 13, 2010 whether it be in Las Vegas or Dallas, the fight will break all records.  On that very date you will see what makes boxing an art form when Mayweather tames the bull.  Mayweather is beauty to behold in the ring.  He moves so smooth so calculated it's like you are watching the Matrix movie.  He makes fighting look like a ballet dance.
Manny Pacquiao on the other hand seems to have a fan base of guys who enjoy bodybuilding and violence.  Guys who have a short attention span and only care about knockouts and have no appreciation of the sweet science.  Pacquiao also seems to be a favorite boxer of MMA fans who have no understanding about scientific boxing.  I don't find Pacman's style attractive to watch, he is to wild and raw he doesn't look slick or smooth in the ring.
All that muscle won't help Manny this time, with Olympic style drug testing implemented in the contract it will insure that no monkey business is involved.  Freddie Roach seems to be a bit nervous because he stated he won't let anyone take blood from Manny 6 weeks prior to a fight.  I am not a steroid expert but what I found out is many Mixed Martial Arts fighters who take steroids, will cycle off of the drug a few weeks before the fight so it can leave the system.
Urine tests are so easy to pass and if Mayweather Jr. himself is willing to endure the same type of Olympic blood tests why would Freddie Roach not allow the same for Manny especially if Freddie is so confident that Manny is clean. Sounds fishy to me.  Mayweather has every right to question if Manny Pacquiao is on performance enhancing drugs, look at Sugar Shane Mosley he was caught using BALCO designer steroids in the past when he went up in weight to beat Oscar De La Hoya.
This fight reminds me of  the "Rumble in the Jungle" Muhammad Ali vs. George Foreman, everyone thought Ali would lose to Foreman, Foreman like Pacquiao was a fearsome power punching brawler.  Ali had a game plan, he stayed on the ropes, tired Foreman out with the rope a dope and Knocked him out in the later rounds.
I see the same thing in this fight, Manny will try to throw his shots and get countered.  Once Mayweather gets into his shell defense Manny wont' know what to do and tire himself out trying to land shots but missing.  Pacman doesn't have the ring intelligence to change his game plan and adjust, this is when Mayweather shines the most, Floyd has so many ways to beat you, while Pacman has only one way to beat you and if he cannot hit you he gets frustrated.
Pacquiao's best chance is to catch Floyd with a lucky punch on an off night or hope that Mayweather has suddenly aged over night.
(Please refrain from leaving any Vulgar, Racist comments or they will be removed, Thank You)
Discuss this and other boxing events in the Now Boxing Forum (membership is FREE)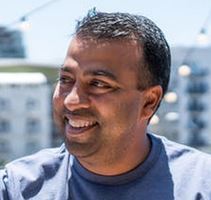 I love the sweet science of boxing and enjoy sharing my opinion on it.  Boricua!