Joshua Clottey can beat Manny Pacquiao on March 13. Pacquiao is not invincible and makes so many mistakes in the ring that Joshua Clottey can expose and capitalize on. Clottey is a more intelligent boxer with great defense, his only weakness is his offense, Clottey is very passive and economical with his punches.
It's simple to beat Manny Pacquiao, he is not slick or smart like Floyd Mayweather Jr., but fighters fail to stick to their game plan and try to go toe to toe with the Pacman.  If Clottey sticks to his plan and uses more aggression when he counters Pacman, he has a great chance to knock-out the infamous Filipino boxer.
The key is the piston jab of Clottey and his size. Joshua must use this often and jab Manny every time Pacquiao leaps in all wild and wreckless. Clottey needs to also use his size and not be intimidated by Pacquiao's deceiving flurries. Oscar De La Hoya even said that Pacquiao's punches didn't hurt him. Clottey needs to hold his ground and realize those punches Pacquiao throws don't hurt, they are called sneak punches. Pacquiao tries to catch you off guard like a sucker punch because he can't knock you out fair and square.
If you look at his KO of Hatton, Pacquiao threw a cheap shot and basically blind sided Hatton while he wasn't looking.
Pacquiao will finally be facing someone who will not be weight drained or shot. Clottey will weigh more than 160 pounds come fight night and will be too strong for Pacman to crack. Pacquiao won't be able to bully the Ghanaian boxer like he did against past weight drained and shot fighters in Oscar De La Hoya, Ricky Hatton and Miguel Cotto.
Manny seems to be taking this fight lightly and has  Philippine elections on his mind, instead of this fight. Clottey is taking this fight seriously and only has one thing on his mind, and that is Manny Pacquiao.
If Manny tries to intimidate Clottey, Manny will pay the price with strong hard counter upper cuts and jabs. I predict Clottey knocks out Manny Pacquiao in the 7th round. Clottey needs to Knock out Pacman, if he doesn't knock out Pacquiao, Clottey will probably get robbed of a decision  victory in Dallas, Texas, similar to when they robbed Paulie Malignaggi of a victory against Texan fighter Juan Diaz .
Some people will be shocked if Clottey knocks out or defeats Pacquiao, I won't be one of them, I already know what will happen and I can't wait to watch the fight live and look at the expression on peoples faces when Clottey pulls off the victory.
(Please refrain from leaving any Vulgar, Racist comments or they will be removed, Thank You)
Post your Comments in the Now Boxing Forum (membership is FREE)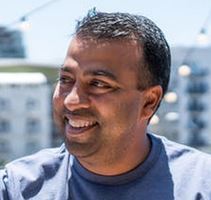 I love the sweet science of boxing and enjoy sharing my opinion on it.  Boricua!