By Lester Salvador
Bob Arum announced that Antonio "Plasterito" Margarito is coming back to fight on May 8 in Mexico. Margarito will headline another Latin Fury Pay-Per-View brought to you by good old Bob Arum.
Margarito been saying it wasn't me! When he was caught red handed. Do I believe him? I can't say for sure.
Should he get a second chance? I think he should, but only if he fights Manny Pacquiao next.
Manny Pacquiao's short list of opponents has Margarito on it. Margarito even without plaster would destroy Manny Pacquiao.
Got an Opinion? Submit Your Article to be posted on Nowboxing.com
I wouldn't be surprised if Freddie Roach forces Antonio Margarito to meet Manny Pacquiao at a catch weight of 144-pounds, have Margarito wear those big 12 ounce Winning gloves, and not allow him to weigh more than 150-pounds on the night of the fight.
The Margarito fight is more likely to happen then a Floyd Mayweather Jr. vs. Manny Pacquiao fight for several reasons; Top Rank promotes both Pacquiao and Margarito. Margarito doesn't care if Pacquiao is on steroids; he said he wouldn't enforce the same type of drug tests Floyd Mayweather Jr. wanted of Pacquiao. And Freddie Roach probably thinks Margarito is tailor made for Pacquiao being that he is straight forward Mexican brawler, Margarito will trad blows with Pacquiao unlike Joshua Clottey.
The reason Margarito beats Manny Pacquiao is because of size and power. Manny Pacquiao's only big opponent was Joshua Clottey and Clottey only covered his face all fight, but when he did throw punches he was damaging Pacquiao and hurting him. Clottey doesn't have punching power but if his arm punches marked up Pacquiao and wobbled him, imagine Antonio Margarito's power punches hitting Pacquiao.
Pacquiao threw over one thousand punches against Clottey, Big Deal!!! Antonio Margarito does that every fight and he can take a punch too. Pacquiao will be running out of the ring (like the guy in the video below) when  the iron chinned Mexican is on his tail and throwing an accumulation of punches his way.

The Tijuana Tornado will consume Pacquiao in the later rounds and I see either Freddie Roach throwing the towel in, or Manny Pacquiao quitting in the fight or pretending to go down from a body shot and stay down to avoid the contined beating by Margarito. It would look similar to what happened to Miguel Cotto.
A knockout win over Manny Pacquiao would make Margarito a hero in Mexico; he would have slayed the Mexicutioner from the Philippines and put an end to this media hype known as the Pacman.
Margarito would bring back the glory to Mexico and redeem himself from the loaded gloves scandal and loss to Shane Mosley, when he defeats Manny Pacquiao.
Got an Opinion? Submit Your Article to be posted on Nowboxing.com
JOIN the NOW BOXING FORUM to discuss this and other boxing topics (membership is FREE)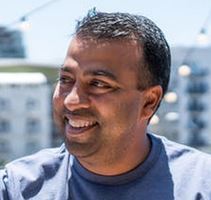 I love the sweet science of boxing and enjoy sharing my opinion on it.  Boricua!