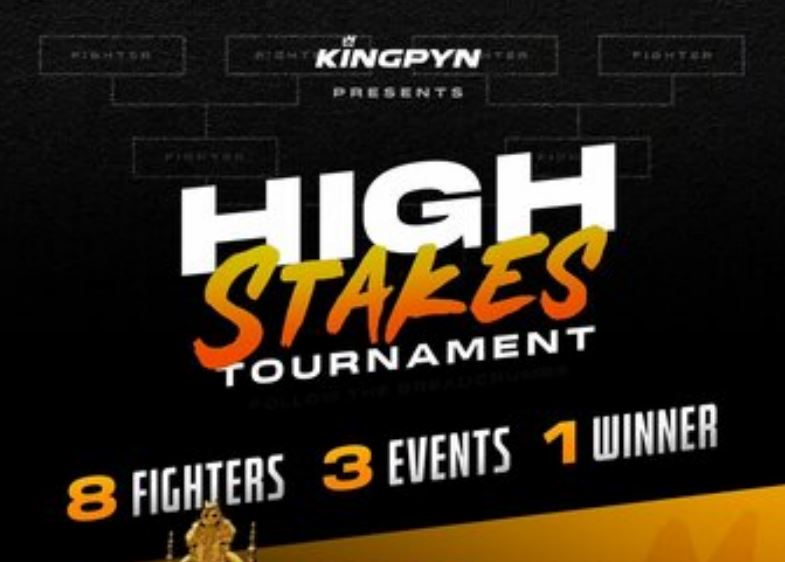 Kingpyn High Stakes Tournament: Quarterfinals: AnesonGib vs Austin McBroom, Blueface vs Ed Matthews takes place at the OVO Arena in London, England on April 22 and a FREE Live Stream pre-show countdown will air on YouTube before the Pay-Per-View.
The Kingpyn boxing format is something new for social media and content creator boxing shows. The trendy boxing events are popular among the youth and this time Kingpyn is bringing tournament format to see which content creator or celebrity boxer is the best.
The first round is the quarter finals and it will pit 8 men in 4 fights with the winners moving on to the semi final rounds in Dublin, Ireland and 8 women in 4 fights who will move on as well.
The main event for the men is a rematch between AnesonGib and Austin McBroom. The two fought in the Social Gloves event in Los Angeles last year, with AnesonGib pulling the shocking upset by knocking out McBroom. They will square off again and McBroom says this time is different because he was sick before the first meeting, Gib felt disrespected by the excuses and will aim to punish McBroom even worse.
The special feature wildcard fight has rapper Blueface also known as Jonathan Porter taking on British TikToker Ed Matthews in a middleweight bout.
The Women's main event pits Content Creator Ellie Brooke against Aleksandra Daniel.
Kingpyn Fight Card
Ali Al-Fakhri (AnesonGib) vs. Austin McBroom
Elle Brooke vs. Aleksandra Daniel
Jonathan Porter (Blueface) vs. Ed Matthews
Whindersson Nunes vs. Filip Marcinek
Daniella Hemsley vs. Jully Oliveira
Jarvis Khattri vs. Tom Zanetti
Nathan Bartling (My Mate Nate) vs. Kenny Ojuederie (King Kenny)
Avery Pongracz (6ar6ie6) vs. Whitney Johns
Emily Brooke vs. Amber O'Donnell
The KINGPYN WATCH PARTY & PRE SHOW High Stakes Tournament Quarter Finals Live Stream on YouTube at 11:00 AM ET / 8:00 AM PT on Saturday, April 22, 2023.
The Kingpyn High Stakes Tournament Quarter-Finals starts at 2:00 PM ET / 11:00 AM PT and will be live streamed on Kingpyn Pay-Per-View. For more information on how to watch the fight visit: https://kingpynboxing.com/