By Lester Salvador
Greatness to me is when a fighter will challenge the toughest guys in as they go up in weight like Roberto Duran, who went up in weight and fought the best from Sugar Ray Leonard, Tommy Hearns, and Marvin Hagler.
Duran was a real all time great, he had the biggest pair of balls and challenged all the bigger guys at their weight division (NO CATCHWEIGHT'S) and this guy was a former lightweight fighter.
If Manny Pacquiao had the type of bravery of Roberto Duran then he would have challenged Sergio Martinez at 160 pounds for the middleweight title and no catchweight.
Pacquiao fans want to claim their guy is the best, well, fight the best and take on a real fighter in his prime like Sergio "Maravilla" Martinez.
We all know when Freddie Roach and Bob Arum saw that lethal knockout of Paul Williams by Martinez they automatically put Martinez on the who to avoid list.
Manny Pacquiao is the same guy who ducked Yuri Foreman (Laughs Loud), If Pacquiao was so brave why did he duck feather-fist Foreman? Maybe because he knows he can't handle slick boxers with movement.
Miguel Cotto is cut from the same cloth as Roberto Duran and other old school Latin fighters. Cotto didn't demand a catchweight to fight Yuri Foreman for his WBA 154-pound title, he fought Foreman at his weight and put a beating on him.
When Manny went up in weight to capture his 8th paper title he fought Antonio Margarito at a catchweight of 150 and for the vacant WBC 154-pound title that was stripped from Sergio Martinez.
Pacquiao and his people know which opponents to fight and how to gain advantages like draining them and fighting them past their prime.
If Sergio Martinez fought Manny it would be a massacre. The little Filipino congressman would be no match for the slick handsome southpaw from Argentina. The moment Manny tries to throw his lunging punches, Martinez will throw his hard overhand punch and put Pacman on his butt or lying face first.
Pacquiao's team knows it and all the true boxing fans know it, that's why the fight will never happen because of how dangerous and skilled Martinez is.
Got an Opinion? Submit Your Articles and Press Releases to be posted on NowBoxing.com
*Please refrain from leaving any Racist, Profane or Derogatory comments*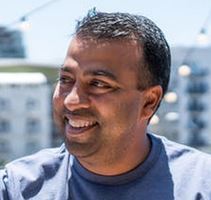 I love the sweet science of boxing and enjoy sharing my opinion on it.  Boricua!