By Mark F. Villanueva
Sometimes I feel like Boxing is all I have, and now life is a brawler. So I sat back all alone to view it all from a distance. I took my time and watched the sun beam from a break in the clouds up ahead that spilled a golden sheath across the running river that passed through an arc bridge. Somehow it evoked a literary description of the sea glimmering like a thousand diamonds and I just stayed there silently to take in its beauty. This city has been my home when I had none and had no one to make any place a home for me.
For world champion Nonito Donaire Jr. that home rests so nicely with her equally beautiful wife, Rachel. In the midst of all the trouble in his personal life, and I do not mean to pry on the details, Nonito Donaire Jr. fights knowing he has a support system in his wife and family- Gerry and Rebecca Marcial (along with his team of professionals). It is one thing to train for a fight and another thing to know going into battle that if he had fallen against Montiel that day in Las Vegas that he had his back covered by the people who love him. Being a Filipino myself I think that did it for him. During his last bout, Nonito fought knowing that if he had lost, these same people who surround him would help him stand back up and that's why I believe he had fought with such overwhelming confidence. They say you never fight a man who is not afraid to lose, and it seems they all did a good job building that up into Nonito's psyche. After all, I've never heard him say anything against the people around him.
Prior to the fight, I do not think most of us would have truly believed that a war tested fighter like Montiel would go down in two, and in such an appalling manner. After all, Fernando Montiel has been a world champion for five straight years and is a gallant warrior. See, apart from his natural abilities, Nonito Donaire Jr. had the mental boost to complement it. Filipinos have a special outlook when it comes to family ties, that being an integral part of the culture, and I can only imagine if the whole family, including Nonito's parents and siblings came to peace with each other- at what heights the world champion would reach with that boost considering his talent befuddles me. Yet with ancient themes as jealousy, selfishness, and greed as the common battleground it appears as if Nonito will have an easier time at an actual ring rather than outside it.
Meanwhile, a week after Nonito's victory, I'm watching the undefeated lightweight boxer, Brandon "Bam Bam" Rios battle Miguel Acosta for the WBA title. I've never been impressed with Rios in the past and I admit I thought he would lose that fight to the sleek Venezuelan. Into the first four rounds of their bout, everything was going as expected with Rios losing every round, and in a perfect world that would've gone the same 'til the fight ended. Acosta was a favorite to win and he should have won that fight, except Rios fought like Boxing was all he had in his life and refused to give that one thing away. He remained very hittable, but kept coming. The same things I dislike about Rios as a fighter were there, being seemingly crude in skill, unnatural in movement and lacking the suaveness, among other things, except that when the time came for him to give in, he simply refused to lose. What he lacked in skill he upped in tenacity and that was the main story of this fight. He hang on and fought like he had nothing while a bewildered Acosta kept moving away and after the fifth round it was if the defending champion was more protective of his crown than actually fighting back. He kept pressuring Acosta, who moved around the ring regularly and got cornered. Rios was hurt at times, but kept coming still. He was like a small Antonio Margarito, with whom he shares the same coach in Robert Garcia. He bullied his way into the fight and grinned whenever he got tagged; occasionally trapping his opponent against the ropes and started to "Bam Bam" as hard as he could, and resumed the stalking after his sleek opponent slipped away. It ended a beautiful fight as Miguel Acosta wilted to the pressure for the third and final time in the tenth round.
Brandon Rios tells us that sometimes it's not just about winning. It's about not quitting.
Got an Opinion? Submit Your Articles and Press Releases to be posted on NowBoxing.com
*Please refrain from leaving any Racist, Profane or Derogatory comments*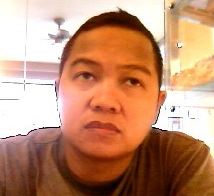 Born and raised in the Southern Philippines, a region with a vast history of cultivating past and current world boxing champions including Pound 4 Pound King Manny Paquiao.
Mark currently lives in Iloilo City and is a graduate of Political Science at the USC in Cebu City but later on dropped out of Law School after a personal realization that a dry and frigid legal system sparked very little to no interest in his mindset.
Some of Mark's works are published in other top boxing sites such as Phil Boxing, Pacland, and NowBoxing.