By Mark F. Villanueva
Maybe if I sprouted into life on my own I would be complete. I'd have no past reference and only the future to look forward to. Had it not been for the warm and priceless memories I would have hoped that life afforded some of us an option to being a stand alone. It's the most common affliction among sons of great men. One is never viewed solely for who you are and therefore you are always lacking. You always fall short if not in the eyes of many, then in your own, and one cannot help it.
Ducking his head he moved forward to dig hard punches to the body. They were loud punches that mattered in the end. Looking in prime condition and fifteen pounds heavier than his foe, Leaning in and applying constant pressure, he let his hands loose all night. He kept digging in as if in a ritual to exorcise his demons and that madness of always being incomplete; of not being good enough; of being the son of a boxing legend. Julio Cesar Chavez Jr. kept coming in, again, leaning his left shoulder, looking down to hurt his opponent with thudding shots to the body that eventually slowed down the faster German World Champion, Sebastian Zbik late in the fight. Going down the full 12 round match up Chavez Jr. looked more determined than ever, operating like a heated diesel engine and hungry to win his first major world title. Sporting a haircut that looked as if he just woke up, Chavez Jr. sure did stood up to whatever combinations the German Champion threw at him. He was heavier, bigger, and benefited with a longer reach, but the plan was to go dig it to the body, and that's what he did all throughout the fight. It would've benefited him greatly if he practiced more head movement and didn't drop his hands occasionally, but with all the punches that he took to the head he was never buckled or seemingly hurt up 'til the end. Sebastian Zbik was clearly the quicker fighter in terms of footwork and hand speed, but his power never seemed to hurt Chavez Jr. who kept moving forward undeterred. It was a close fight that could've been awarded to either fighter. Zbik had landed more punches, yet the Mexican threw his with efficacy and much force. He fought like he really wanted to knock out Zbik and kept pushing it in the final rounds and I think that won him the fight.
Overall, it was a pretty solid match up, a real toss up fight, yet even after winning the WBC Middleweight Championship and a professional record of 43 wins with no losses, 1 draw and 1 no contest, Julio Cesar Chavez Jr. doesn't appear to be a full fighter at least in the eyes of most boxing fans. He rallied hard in the later rounds, showing true championship form, and successfully wrested the title but that effort too does not seem to meet the demands of the fans. Had he not been the son of a boxing legend, then maybe he'd be viewed differently. Maybe he'd get the respect he deserves without the high expectations his surname precipitates. But the comparison diminishes his qualities as a fighter. In the end, it's highly unlikely he'll ever be good enough.
Mark lives in Iloilo City and may be followed through http://www.facebook.com/MarkFVillanueva.BoxingArticles
Got an Opinion? Submit Your Articles and Press Releases to be posted on NowBoxing.com
*Please refrain from leaving any Racist, Profane or Derogatory comments*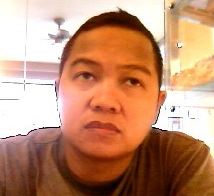 Born and raised in the Southern Philippines, a region with a vast history of cultivating past and current world boxing champions including Pound 4 Pound King Manny Paquiao.
Mark currently lives in Iloilo City and is a graduate of Political Science at the USC in Cebu City but later on dropped out of Law School after a personal realization that a dry and frigid legal system sparked very little to no interest in his mindset.
Some of Mark's works are published in other top boxing sites such as Phil Boxing, Pacland, and NowBoxing.