By Mark F. Villanueva
His entrance from the tunnel was slow but steady, walking across the dimmed arena toward the center of the ring. The whole process was like a metaphor of his own transformation as a prizefighter. As if plodding from the plains of commonplace he had gradually come out and risen to successfully captivate that special attention glory universally merits. Under the cherished spotlight his flashy trunks glittered as if to symbolize the current state of his illustrious career. Donnie Nietes started to move around the limited space of their fighting ground, feeling it, looking to extend his world championship streak to a higher division. His opponent, the WBO Jr. Flyweight champion, Ramon Garcia Hirales from Mexico was taller and a bit bigger, in fact, had come in overweight during the initial weigh in a day before the title fight. Donnie Nietes, whom I have spoken to during those crucial moments prior to the fight that night at closed quarters, where fighters supposedly focus on mental conditioning was making his way around, feeling his steps around the ring. He started to measure his attacking distance from the Mexican as meticulously as a tailor, stretching his left hand, throwing it and pulling it back, pumping measured punches.
The Mexican champion knew his challenger is clever, and appeared tentative right from the start. Nietes took control of his seemingly lack of confidence, seizing the opportunity, too, of having the hometown crowd on his side, which naturally contributes against a visiting fighter's uneasiness adjusting to a foreign environment. Nietes pushed the action earlier than expected and had the Mexican backpedaling in surprise. Nietes kept sneaking jabs into the defense of his taller opponent and followed to hurt the body; used his foe's tentativeness by timing him and countering with obvious dexterity that held the audience in awe. It seemed to work effectively as his offense interrupted Hirales' intent to adjust to the match up. Meanwhile, Nietes rushed in and slithered out like a snake, which his nickname "Ahas" literally means, leaving the fair skinned Mexican hurt with unexpected punches. Nietes moved gracefully just like that popular and former ALA Boxer, Z Gorres, his sparkling violet trunks bright against the lights of the arena.
But not everything went on with fluidity as the crowd initially expected. The real glitter in Donnie Nietes still remained to be seen. After handily winning the early rounds we started to witness him slow down. Way past the middle rounds and there were phases when he suddenly stopped throwing punches, and that absence of
offense helped grow the exact opposite in favor of his opponent who got increasingly active. Nietes got cornered from time to time yet moved out of trouble, but not without difficulty. He started to sustain hits of his own and was
later on in more pain after both fighters clashed heads, causing a deep cut around the corner of his left eye. He was clearly in trouble and the crowd started to cheer him back to the fight. Still he was slower at each passing round and less active, but remained very tricky in ducking and weaving which made his opponent miss heavily.
When Nietes' chances of victory started to fade, the glitter and flashiness became as increasingly insignificant as those people you meet in certain times of your life that are all form yet poor in substance. Nietes seemed to have insufficient energy left and all that past glory he had worked hard to earn was now irrelevant. He's the first Filipino boxer to defend his title in Mexico successfully for three times, but all that no longer mattered as he presently looked into the eye of embarrassment of about to lose in his own turf. But it was also during this process of holding on under the incessant attacks of Hirales that the real glitter of his heart started to shine.
Amidst the painful shots hurtled against him, Nietes slowly regained composure. When he was bereft of offense he made it up by filling the void with superb defensive skills. So all those times he wasn't effectively scoring, he prevented being scored against as much as he could. He held his ground, waiting for the right moment to come while recuperating. And when the last two rounds of the match came, he soared too with the coming of the second wind. He became busy again and was able to hit with powerful punches. He no longer remained content with
countering but also made offense of his own, and made history by winning a title in a higher division.
I covered the fight with my good friends Chito Katangkatang, who by the way has the natural skills of a PR man, and the popular Dennis Guillermo of The Examiner. We spoke with the newly crowned champion inside his assigned room in the arena, and while conversing with him up close I was lucky enough to witness first hand that the true glitter of this fighter who was once a janitor emanates from humility.
Got an Opinion? Submit Your Articles and Press Releases to be posted on NowBoxing.com
*Please refrain from leaving any Racist, Profane or Derogatory comments*
Discuss this topic in the NowBoxing Forums (Membership is FREE)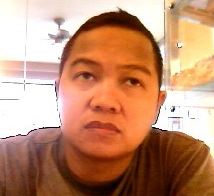 Born and raised in the Southern Philippines, a region with a vast history of cultivating past and current world boxing champions including Pound 4 Pound King Manny Paquiao.
Mark currently lives in Iloilo City and is a graduate of Political Science at the USC in Cebu City but later on dropped out of Law School after a personal realization that a dry and frigid legal system sparked very little to no interest in his mindset.
Some of Mark's works are published in other top boxing sites such as Phil Boxing, Pacland, and NowBoxing.