Max Alexander understands his current place in the boxing world. Inactive for two years and without a win in his past six fights, few if any give him any chance at all of coming out on top in his December 10 showdown with the legendary Roy Jones Jr. at the Atlanta (GA) Civic Center.
For that very reason, Alexander didn't hesitate to accept this assignment, one the cruiserweight views as the opportunity of a lifetime when he squares off against the 12-time world champion in four weight classes who is destined for the Boxing Hall of Fame.
Not only is the Camden (NJ)-based fighter confident of victory, he goes as far as to guarantee when the fight will end and literally willing to put his money where his mouth is.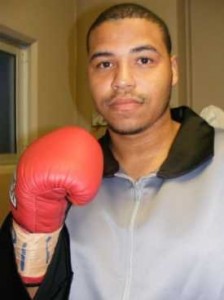 "I have been working hard, training hard, and I will knock out Roy Jones, Jr. by the 6th round," says Alexander (14-5-2, 2KO), who participated in Season Three of the boxing reality show 'The Contender.' "If I don't KO him by 6th Rd I will forfeit my purse. Roy doesn't stand a chance against me. I am 6'2" with a 76" reach and I have a right hand that will put Roy to sleep."
Those who view Alexander as a 'bum' and a handpicked opponent for Jones – who has lost three straight – need to take a closer look before dismissing his chances.
Alexander is an accomplished amateur and who sprinted out to the tune of 14 straight wins to begin his pro career. Despite an unattractive mark of 0-5-1 in his last six bouts, Alexander has never been knocked out and has only been down once in his 22 fight career.
Originally from Camden, NJ, Alexander is now training out of Raleigh, North Carolina. Given what's at stake in his next ring appearance, it goes without saying that this training camp has been strictly business, going above and beyond the call of duty to ensure victory.
"Three-a-days, four-a-days, even five-a-days – that's how I am training, I am doing whatever I have to do to stop Roy Jones Jr."
At stake in their 10-round main event is the UBO Inter-Continental Cruiserweight title.
Tickets are available on Ticketmaster.com. If you cannot be there live, the fight will be available via online pay-per-view on www.Ustream.com.
Check out www.kokings.net for more information on this promotion.