By Lester Salvador
When someone is put on a pedestal and their accomplishments are exaggerated to the point of being some type of mythical sports legend, that person will get exposed sooner or later if he is to face someone who can give him a real challenge.
Manny Pacquiao also known as the Pacman was one of the most hyped fighters in recent years and the most overrated fighter in boxing history. He is just a crude one dimensional brawler with a very low level defense and most of his titles were gimme belts, basically handed to him on a silver platter against opponents who were ripe for the picking.
Pacquiao was built up by promoter Bob Arum, trainer Freddie Roach and carefully manufactured by HBO so that the casual fans could believe in a boxer to beat Floyd Mayweather Jr. and bring back some attention to the sport and revenue. The public ate it up and started to be impressed with Manny destroying every opponent in his path and having the media keep talking about how this little guy climbed 8 weight divisions and is dominating bigger men. Little did the pay-per-view buyer know that those guys Manny was beating up were all washed up fighters with names. The real boxing fan could see that these boxers were no longer the same and at least two of them were walking corpses (Oscar De La Hoya and Sugar Shane Mosley).
Manny Pacquiao hurt boxing big time in 2011 when he couldn't deliver a dominant exciting fight against two fading legends Shane Mosley and Juan Manuel Marquez. The Pacman hype was exposed, he was touted by Freddie Roach as a changed and more complete fighter that would destroy Juan Manuel Marquez his old rival who he struggled with in two previous fights, but the tables were turned and Pacquiao got outboxed by the fading Mexican Legend of superior technical skill in their rubbermatch and escaped with another gift decision.
It is a shame that the media will focus and promote a fighter like Manny Pacquiao but ignore fighters who are better and more skilled boxers like Sergio Martinez, Timothy Bradley, and Andre Ward. Hopefully in 2012 we will finally see someone destroy Manny Pacquiao and given the fair decision or beat him by KO. If it's not Floyd Mayweather Jr., or a rematch with Miguel Cotto at 154 pounds with no catchweight, maybe someone young and in their prime like Timothy Bradley or the winner of Victor Ortiz vs. Andre Berto II could fight Pacquiao and end his ridiculous reign, but I doubt Bob Arum will put Manny in with someone who is a big threat.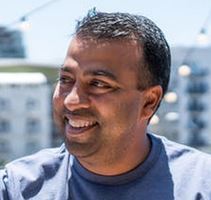 I love the sweet science of boxing and enjoy sharing my opinion on it.  Boricua!