Santo Domingo, DR – Yesterday in the municipality of Villa González in Santiago de los Caballeros, César "Junito" Seda (22-1, 16KO's) defeated former world title contender, Domingo Guillen (38-12-1, 34 KO's) by technical knockout in the first round, in a bout set for 8 rounds at 118 lbs.Seda dominated, successfully connecting enough body shots against his opponent. 2 minutes, 30 seconds into the first round, the referee stopped the fight after "Junito" landed a strong left hook to the face that drops Guillen, who got up in bad shape.
Currently campaigning in the bantamweight ( 118 ) division, the fighter from Juana Diaz, Puerto Rico previously was ranked #4 by the World Boxing Organization ( WBO ), #8 by the World Boxing Association ( WBA ), #10 by the International Boxing Federation ( IBF ) and #11 by the World Boxing Counsil ( WBC ) at the Superflyweight division ( 115 ).
Also at the boxing event held at the "Multiuso de Villa González" was Josean "Pride of Ponce" Serra, who crushed Nelson Cruz in the second round at the Flyweight division (112). Seda,Jr belongs to "Team Puerto Rico", a collaboration between Gary Shaw Productions, Dibella Entertainment, Universal Promotions and Warriors Boxing with the purpose of gathering the best of Puerto Rico's boxing talents.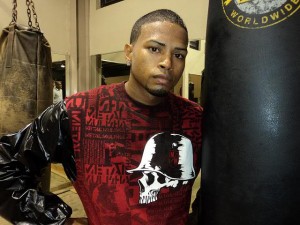 For more information about Team Puerto Rico Boxing and Universal Promotions, you may visit www.teampuertoricoboxing.com and/or www.unipropr.com.