By Mark F. Villanueva
There is very limited data about the South African prizefighter, Jeffrey Mathebula in as far as for careful strategic planning is concerned. Studying him for the most part is almost like being kept partially in the dark, where under the shadows you take the little that you know from the little you can gather, put the pieces together in the light and establish an understanding. You read some more and most of your reading trails in between the lines. You examine an opponent with great care and train as hard as you can based on what you've conceptualized in your head you accept as fact.
That's the kind of indispensable diligence required in a high level fight. The less you know of your foe, the higher the risk you bear inside the ring.
The best of them all are thinkers. They are keen to minute details as a man who deeply adores his beau. To some extent you love your enemy to learn everything there is to learn so when the opportunity comes you're very sure of it, and when you go for the kill you do it as cleanly as you have rehearsed countless times in you head. You do it in a nick of time. You do it in a snap. In this case, it shall be in a "Flash."
In the scheduled bout between Nonito "The Filipino Flash" Donaire and Jeffrey "Mongoose" Mathebula this coming July 7, 2012 at The Home Depot Center in California it will be interesting to see how the second most popular Filipino boxer adapts to little-known opposition. How a fighter quickly responds to different styles presented, the manner he fits himself accordingly to change, if and when it comes and if he does so with timing and grace under pressure- this should massively attest to his greatness apart from his core skill sets as an elite modern day gladiator.
Jeffrey Mathebula (26 wins 3 Losses 2 Draws) has very little exposure competing outside his country and has not faced a boxer as superbly talented as the Filipino. Yet, in the same token, this will be the first time boxing fans worldwide will see Donaire Jr. go against someone as physically intimidating as the South African.
Unlike some of the less known fighters Nonito Donaire Jr. has faced in the past, Jeffrey Mathebula is a bonafide IBF world champion who is also ranked sixth among the best Super Bantamweights in the world by The Ring. He is also at least 4 to 5 inches taller than the Filipino with a considerably longer reach, and he sports a record that tells us of a fighter who can take a punch and go the distance.
Height Is Might
As much as we are accustomed to watching Nonito Donaire Jr. pounce on shorter opposition with stinging jabs and his trademark of swooshing left hooks this coming July 7th poses a likelihood of being a tougher match up than most people expect. With the height and reach advantage heavily going the South African's favor, the manner of which he employs the jab during the first few rounds will be vital. Should he choose to fight safely and use his distance the jab will be a key weapon and dictate how the pace of the fight progresses. If he does it wisely this could be a slow and difficult bout for the flashy Filipino who'll be forced to wade across a dangerous path being the shorter fighter. Otherwise, Donaire's vaunted speed, as we know it, will more likely take over the equation.
I reckon Nonito Donaire Jr. ( 28-1) will use his quickness to step in. Plus, there's the age factor with Mathebula older at 33, so it would be wise to dig to the body early and catch him later on when he becomes slower from constant pressure down the hull. Whether the amazingly talented Filipino pug decides to tatter his opponent inside or box him going clockwise with precision stirs boxing experts and increases in excitement as the fight time comes closer.
In spite of Jeffrey Methabula's world champion status this challenge will only be his third outside his own country. And while he's still in the process of taking baby steps out of his shell, Nonito Donaire Jr., on the other hand, has been out of his comfort zone searing, practically begging for tougher opposition for quite some time. But it's not merely the lack of rough competitors, it seems, to be frustrating Nonito Donaire. In some extent we can say it's his natural talent that's simply too overwhelming to the challenges he's faced, that makes him shrug them off like he did when faced the Mexican Fernando Montiel, who was a champion at that time and has a true warrior mentality until that astounding left hook broke him in just two rounds.
No matter how the fight unravels I'd be hard pressed to go against the one who fights with the right attitude. You just can't go against a fighter who shows more hunger for success.
Got an Opinion? Submit Your Articles and Press Releases to be posted on NowBoxing.com
*Please refrain from leaving any Racist, Profane or Derogatory comments*
Discuss this topic in the NowBoxing Forums (Membership is FREE)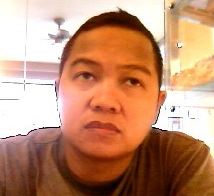 Born and raised in the Southern Philippines, a region with a vast history of cultivating past and current world boxing champions including Pound 4 Pound King Manny Paquiao.
Mark currently lives in Iloilo City and is a graduate of Political Science at the USC in Cebu City but later on dropped out of Law School after a personal realization that a dry and frigid legal system sparked very little to no interest in his mindset.
Some of Mark's works are published in other top boxing sites such as Phil Boxing, Pacland, and NowBoxing.