By Chuy Marco
I picked Juan Manuel Marquez to beat Timothy Bradley, but I had a feeling that the judges would screw him over like they did to him 3 times against Manny Pacquiao. The worst happened and Bradley was given a gift over Marquez.
This is the biggest problem with boxing, when a fighter clearly wins a close decision and it goes the other way. I admit it was close, but it was clear that Marquez was the one who landed the cleaner harder shots. I had the fight scored 115-113 in favor of Marquez. I only gave a few rounds to Bradley, the last round was an even round because both fighters exchanged blows equally. Some people are saying that Bradley could have knocked out Marquez in the last round, that is BS, because Juan Manuel was not hurt at all he stumbled back. I wished Bradley would try to finish him off because he would have been hit with the same right hand that knocked Manny Pacquiao out cold.
Marquez and Nacho Beristain have every right to be upset, the crowd in attendance was booing the decision because they knew who really won that fight. I watched it again and the victory was crystal clear, Bradley did mainly ducking and running away. Marquez was the aggressor and landing more effective punches that made Bradley cautious to trade blows with him.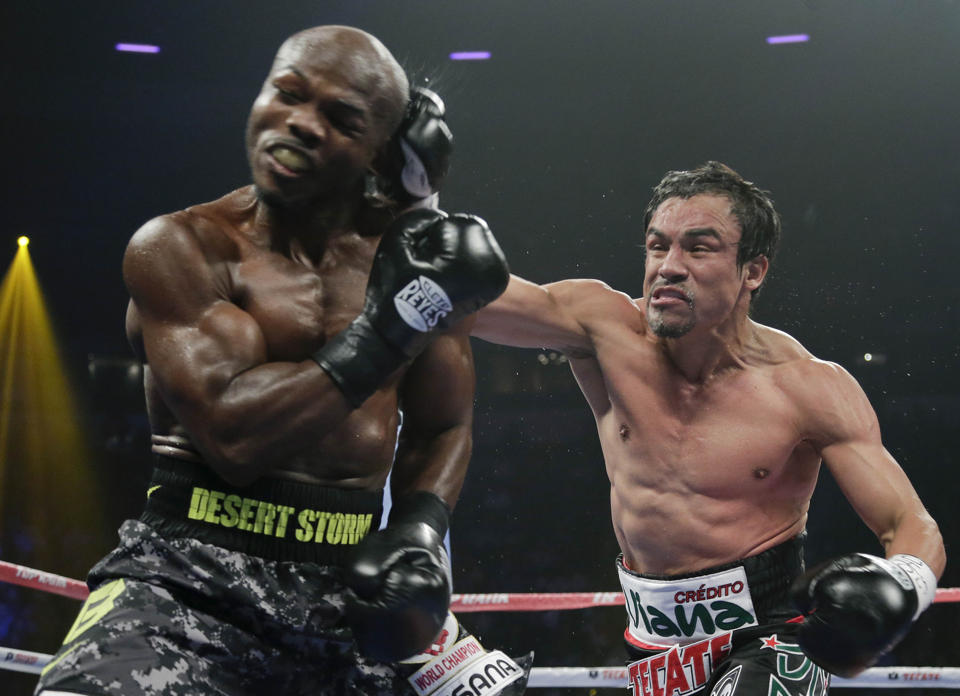 Bradley should be ashamed of himself and give Juan Manuel Marquez the WBO welterweight belt. Marquez was robbed of history, he should have rightfully had his hand raised and been known as the first Mexican boxer to be champion in 5 different weight classes.

Big time boxing fan. Grew up in East Los, and been an avid follower of the sport and the legends like Julio Cesar Chavez, Vicente Saldivar, Salvador Sanchez, Carlos Zarate, Erik Morales, Ricardo Lopez and Juan Manuel Marquez just to name a few.
Current favorite boxers: Canelo Alvarez, Mikey Garcia.