After two tough fights, Cain Velasquez and Junior dos Santos are ready to meet in the UFC cage one more time to settle the score on their heavyweight feud. UFC 166 will be a memorable event held at the Toyota Center in Houston, Texas with a solid undercard that is sure to satisfy the MMA fanatic. The Ultimate Fighting Championship will have the Pay-Per-View event available to watch on the internet.
The history between UFC heavyweight champion Cain Velasquez and Junior dos Santos dates back to 2011 when Dos Santos knocked out Velasquez in the first round to capture the title. After the humiliating defeat Velasquez came back with an impressive first round KO victory of Antonio "Bigfoot" Silva and redeemed himself with a dominant unanimous decision victory over Dos Santos in the rematch to recapture the UFC heavyweight championship, tonight they will have a rubber match to find out who truly is the better man.
Also on the UFC 166 card is a lightweight match against former Strikeforce Champ Gilbert Melendez versus Diego Sanchez, and Roy "Big Country" Nelson facing off against unbeaten Strikeforce veteran and decorated world class wrestler Daniel Cormier.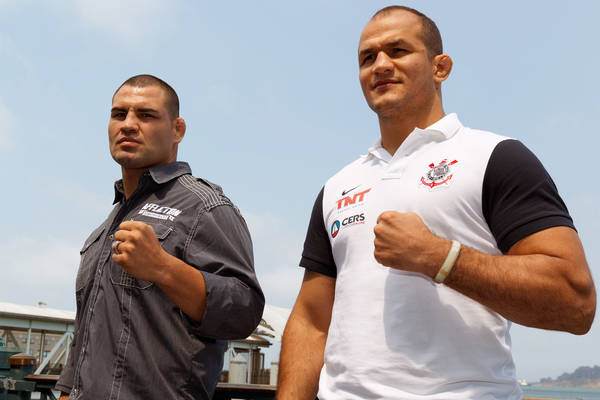 UFC 166: Junior dos Santos vs. Cain Velasquez will air on Saturday, October 19 at 10:00/7:00 PM ET/PT on ufc.tv