By Tom Terzulli
When watching Willie Monroe Jr's snooze-fest decision victory over Gabriel Rosado Saturday night, I couldn't help but recall the dozens of disappointing fights courtesy of the now retired Floyd "Money" Mayweather.
Monroe just sat back, baiting in Rosado, while waiting to counter punch. Rosado, a very exciting fighter, was continually tied up every time he tried to get inside. He couldn't break the low, shoulder first stance of Monroe Jr. and was tagged over and over again by his solid jab. Any of this sound familiar?
It should, because that was the formula of your average Mayweather fight throughout his reign on top. Of course it worked, he never lost a fight, but not one of his fights was ever tapped as must see. He didn't take fights to put on a show, he laid back and landed just enough to win on points.
That's exactly what Monroe Jr did on Saturday night and the close to 50,000 in Dallas were not having it. Audible boos could be heard throughout the encounter. You can't blame them, they pay to see entertainment and that was not what they got, no matter how hard Rosado tried to make it that way.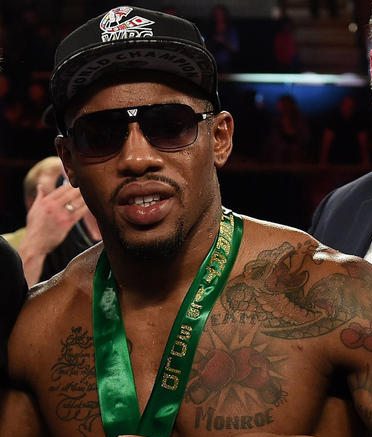 However, you can't blame Monroe Jr. for fighting that way either, it's bringing him success just as it did for Mayweather. Saturday's matchup was viewed by many as audition for a possible Monroe-Canelo matchup on December 10th, following the champ's 9th round knockout of Liam Smith.
But, who in their right mind would want to see Monroe Jr. fight again based on what they saw against Rosado? Saturday's audition was not just about winning, it was also about building interest. If the fight indeed comes to fruition, he'll be plagued by the same problem that followed Mayweather throughout his career. Nobody will really care.