I'm not overly impressed with Anthony Joshua and after Saturday's fight with Joseph Parker which I had scored a DRAW, I don't feel he will fight outside of England anytime soon.
Let us face it he got a gift decision, there is no way he won that fight as wide as he did. How many punches did Joshua throw? It seems he won the fight on walking forward like a robot while Parker was moving around and touching him with the jab.
The fight wasn't great by any means, but you have to admit Joshua didn't look good at all, he looked stiff, gun-shy and nervous. He looks like a bodybuilder with boxing gloves on. Reminds me of a modern-day Frankenstein monster.
If he wasn't as tall or muscular, he wouldn't be able to hang in boxing. If you put him in with guys his size they would easily beat him.
Those guys I speak of are WBC champ "BOMB SQUAD" Deontay Wilder, and the "Gypsy King" Tyson Fury.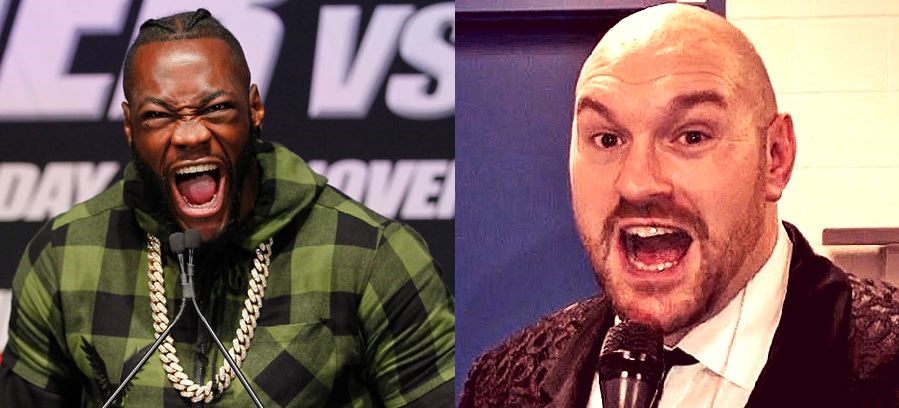 These are tall, long and awkward boxers. Wilder packs a punch while Fury packs a gut but moves like a lightweight.
I can see why Joshua keeps demanding Wilder fight him in the UK because he wants that hometown judging and referee to his advantage. If Joshua fought Wilder in the US, he would be even more nervous than he was last night, and Wilder shines in the spotlight he's built for this as well as Tyson Fury these fighters live for the limelight.
If I were Joshua's promoter Eddie Hearn, I would make sure Joshua stays as far away from Deontay Wilder as possible and maybe wait for someone else to knock him off. It is a risky fight for the muscle-bound IBF, WBA, WBO unified champion, especially from what I saw last night he would get lit up like a Christmas tree if he fought Wilder or Fury like that.
Fury would toy with him, he would dance around him, pop jabs, and land awkward punches all night long. Joshua was getting hurt a few times by Parker and had the referee to save him by breaking it up when they were mixing it up inside.
If Wilder had AJ hurt he would mop the floor with him it would be night, night, don't be shocked if Fury knocked him out as well.
People talk about Wilder vs. Joshua as a superfight, but in my opinion the real entertaining super fight and build up would be Tyson Fury vs. Deontay Wilder, to flashy and talkative boxers who aren't afraid to speak their mind.
Hearn will probably milk Joshua as long as possible, get a few more 20 million paydays out of him before being forced to put him in with Wilder or Fury. AJ and Hearn can run but they can't hide, Wilder and Fury are the real boogeyman of the division.