When you pair two action packed fighters who only know how to come forward you get Manny Pacquiao vs. Lucas Matthysse a fight likely to deliver fireworks in the ring and sure the please the fans.
On July 14, fight fans in America will have the chance to watch the great Manny "Pacman" Pacquiao on the live streaming service ESPN+, and this time he will fight for the first time in Malaysia against the man they call The Machine, Lucas Matthysse.
The event will take place at the Axiata Arena in Kuala Lumpur and Matthysse will put his WBA welterweight title on the line.
This is a very important fight for both fighters, after coming off a rough fought loss to Jeff Horn and nearly 40, one would think this is the end of the line for Manny Pacquiao, but he feels a win over Matthysse will decide if its time to call it a career.
Should Pacquiao retire tonight win or lose he is already a lock for the Hall of Fame and holds a record 8 weight division world championships, more than anyone in the history of boxing.
For the 35-year-old Argentinean Lucas Matthysse he is the champion but feels more like the challenger heading into this fight with Pacquiao. This is his opportunity to show the world that he isn't done yet and to add a win over an all time great boxing legend like Pacquiao to his boxing resume is an amazing achievement.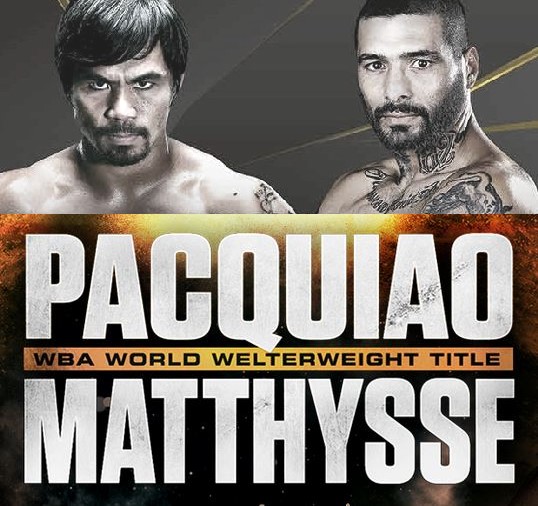 Matthysse has been chasing a huge fight with Pacquiao for years but he had a few setbacks with losses to Viktor Postol and Danny Garcia, but now after winning the WBA belt against Tewa Kiram in January he finally got his opportunity to face the ring legend.
Manny Pacquiao vs. Lucas Matthysse begins at 11:30 p.m. ET/PT on ESPN+, available to all fans on the ESPN App and ESPN.com.