After news broke on social media that undefeated Floyd "Money" Mayweather Jr. the PPV king of boxing would return to fight rival Manny "Pacman" Pacquiao in December of 2018, people were already questioning if it was a legit call out or just an attention grab to steal shine away from the Canelo vs. Golovkin rematch on September 15.
According to TMZ Sports, Mayweather will likely decide on fighting a tune-up match before facing Pacquiao, to shake off some of the cobwebs from inactivity.
The shocker is the fight is rumored to be held in Tokyo, Japan. Mayweather had a long history of fighting in the comfort of his hometown of Las Vegas, and was widely criticized for not fighting out of state or in other countries, this is the first time Floyd has fought professionally outside of the country and in Asia.
The comeback bout will likely be a huge international draw, it will help him get into fighting shape before the lucrative rematch.
In Japan they love combative spectacles or freak shows in pro wrestling and mixed martial arts, and Floyd could fight a boxer, MMA fighter or Kickboxer and sell out the big stadiums there.
TMZ also reports it could be two tune-up bouts not just one before facing Pacquiao in 2019.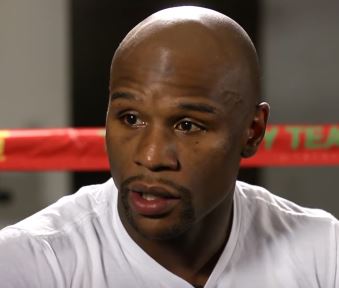 This is a big business move for Floyd to help expand his brand into Asian markets. Floyd had previously visited the Philippines and would also be interested in doing business in the home country of Pacquiao.
No wonder they call him Money May, he knows how to bring business and make money. He holds all of the Pay-per-view records in boxing with Oscar De La Hoya, Canelo Alvarez, Manny Pacquiao and UFC star Conor McGregor.
One of Floyd's biggest goals was to be the first billionaire boxer or athlete and he could very well be if these rumored 9 figure fights come to fruition.