Former welterweight champion "Vicious" Victor Ortiz was charged with multiple counts of sexual assault, including forcible rape on September 25, 2018.
Ortiz turned himself in to the Oxnard Police Tuesday afternoon the week of his September 30th bout against John Molina.
The allegations stem from March and were filed by the Ventura County District Attorney's Office.
March 19, 2018 was the violation date for the sexual assault charges according to Ventura County Superior Court records.
The Oxnard Police Department officially launched an investigation on the same date when the female victim contacted them about the sexual assault by Ortiz.
If found guilty he could serve time in state prison, his bail was set at $100,000.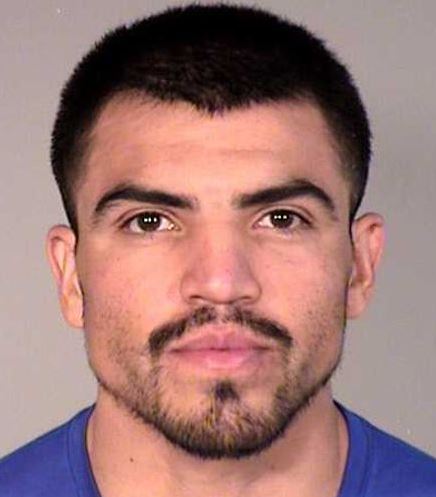 Ortiz, 31,  who currently resides in Tarzana comes from Garden City, Kansas before winding up in Oxnard, California to train under Robert Garcia.
He broke away from Garcia and went on to win the WBC welterweight belt in 2011 by defeating Andre Berto, after the fight he landed a big money Pay-Per-View bout with Floyd Mayweather Jr which ended in controversy when Ortiz lunged in with his head and tried to apologize only to get sucker punched and knocked out by Mayweather.
He went on to appear in hit movies "Expendables 3" with Sylvester Stallone and Ronda Rousey, and the movie "Southpaw", he also had a stint as a celebrity contestant on "Dancing with the Stars."
Until there is official word of cancellation his fight on Sunday with John Molina will go on at Citizens Business Bank Arena in Ontario, California on FOX Sports 1.