Fresh off their first presser in London, England, Lineal champ Tyson Fury and WBC champ Deontay Wilder caught a red eye flight to New York to kickoff the USA announcement of their December 1st super fight on Showtime.
Like the first one this one will also be live streamed on SHOsports official YouTube, the full video will be on this page as well for replay.
This time the press conference will be open to the public and fans can attend to cheer or jeer the undefeated heavyweight champions.
At the London event it was only the media and reporters allowed, this time it could get rowdy since the fans are known to goad the fighters and egg them. It will be interesting to see who will have more support, will it be the US fighter Wilder or the foreign controversial trash talker Fury.
Wilder promised to KO Fury and shoved him after he was taunted about his power, Fury claims Wilder didn't have power and he wouldn't be able to hit him on fight night because his movement would befuddle him.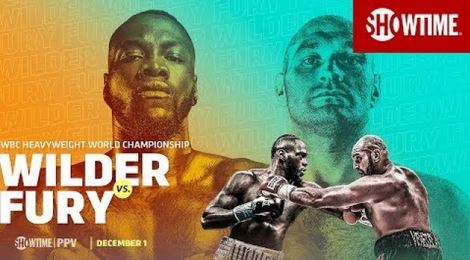 This is the biggest heavyweight showdown currently in boxing, and the build up and promotion has been fun to watch with both fighters talking trash on social media and at various media events.
The Deontay Wilder – Tyson Fury NY Presser takes place at the Flight Deck at Intrepid Sea, Air & Space Museum Complex on October 2, doors are open to the fans and public starting at 12:00 ET and the live stream begins at 12:30 PM ET (Live stream video below)

YouTube Video by SHOWTIME Sports
Deontay Wilder vs. Tyson Fury will be for the WBC Heavyweight World Championship and Lineal title, it will take place live on Saturday, December 1, 2018 at the famed Staples Center in Downtown Los Angeles, and will be distributed by SHOWTIME PPV.