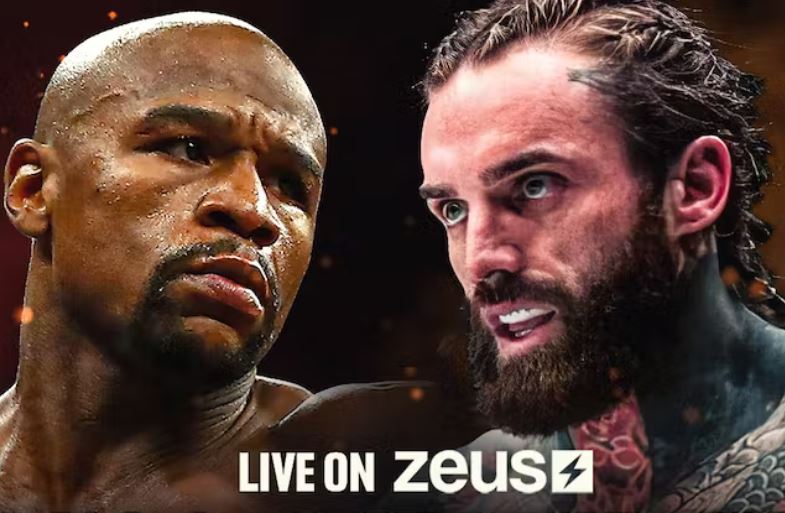 Boxing Hall of Famer and Pay-Per-View King Floyd "Money" Mayweather will entertain the British fans when he steps into the boxing ring against UK MMA fighter and "Geordie Shore" star Aaron "The Joker" Chalmers on Saturday in an exhibition bout live from The O2 in London, England.
The co-main event is a reality showdown between "Baddies" stars Natalie Nunn and Tommie Lee. The two divas will go toe to toe in a bout set for three rounds and two minutes each round. The drama and trash talk leading up to Nunn vs. Lee has been intense, now the two will have to back up their tough talk in the ring.
Mayweather retired with a record of 50-0, he surpassed the long standing American record set by the late heavyweight champion Rocky Marciano who for decades held the record of retiring undefeated at 49-0.
Since beating UFC star Conor McGregor in his last professional boxing bout in 2017, Mayweather has only fought in exhibition bouts. He said he enjoys these fights because he can stay active, do what he loves without risk of having a loss go on his pro record and get paid millions doing it.
For his opponents like Aaron Chalmers they don't see these fights as just exhibition but as a chance to prove themselves in the ring against the Greatest Boxer of All Time. This is a huge opportunity for Chalmers to see how well he can do against the 46-year-old defensive wizard, and he will try to do his best to go for the knockout if he can.
Official Fight Card
Floyd Mayweather vs. Aaron Chalmers
Natalie Nunn vs. Tommie Lee
Ulysses Diaz vs. Khalas Karim
J'Hon Ingram vs. Meeks Kastelo
Antonio Zepeda vs. Christopher Lovejoy
Kevin Johnson vs. Mike Hales
Sammy-Jo Luxton vs. Hayley Barraclough
Watch Mayweather vs. Chalmers Live Stream on Saturday, February 25, 2023 at 2:00 PM ET / 11:00 AM PT on Zeus Network Pay-Per-View ($29.99). For information visit: https://www.thezeusnetwork.com/products/mayweather