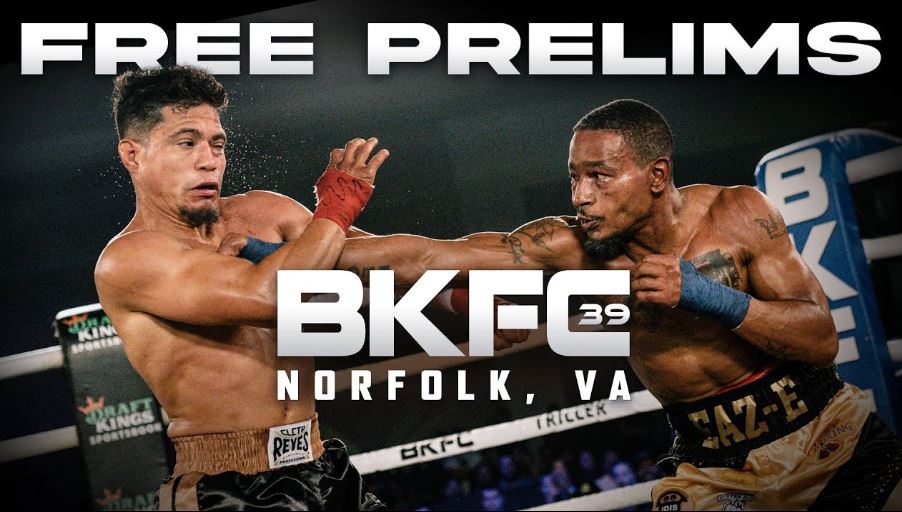 The Bare Knuckle Fighting Championship heads to Norfolk, Virginia for BKFC 39 a championship double-header on Friday, March 24. In the main event, current BKFC men's bantamweight champion Reggie Barnett Jr (8-2) his title up against undefeated challenger Daniel Alvarez (1-0) in what should be an all action bout.
The co-headliner is a women's BKFC strawweight championship bout between champion Britain Hart (6-3) and challenger Jenny "Savage" Clausius (3-1).
Reigning champion Reggie Barnett Jr has no plans of letting go of his world title anytime soon and he is eager to make sure undefeated Daniel Alvarez understands who the man in the division is by taking his undefeated record.
Britain Hart is one of the BKFC's most popular fighters, she is a veteran of the sport and got better with each fight, now she is the current women's strawweight champion and she will go heads up with her long time rival Jenny Savage.
Hart beat Savage in their first meeting in 2021, but Savage believes she will get revenge in the rematch and is extra motivated by the world title on the line.
Before the main card, fight fans will be able to watch a Free live stream preliminary card on the Bare Knuckle Fighting Championship YouTube Page. The Preliminary countdown show will feature three fights.
BKFC 39 Main Card
Reggie Barnett Jr. vs Daniel Alvarez
Britain Hart vs Jenny Clausius
James Dennis vs Dustin Pague
Dimitri Angelini vs Will Worley
Kasim Ruffin vs Trai Santos
Jay Jackson vs David Simpson
Stanislav Grosu vs Quartus Stitt
Pat Casey vs Kyle Wright
BKFC 39 Preliminary Card
Zach Calmus vs Michael Furnier
Anthony Foye vs Cody Jenkins
Daniel Bunyan vs Brian Maxwell
The BKFC 38 Free Live Stream Prelims on YouTube start at 7:00 PM ET / 4:00 PM PT on Friday, March 24, 2023. The main card airs an hour later at 9:00 pm ET / 6:00 pm PT and can be purchased through FITE.TV and Bareknuckle.TV.