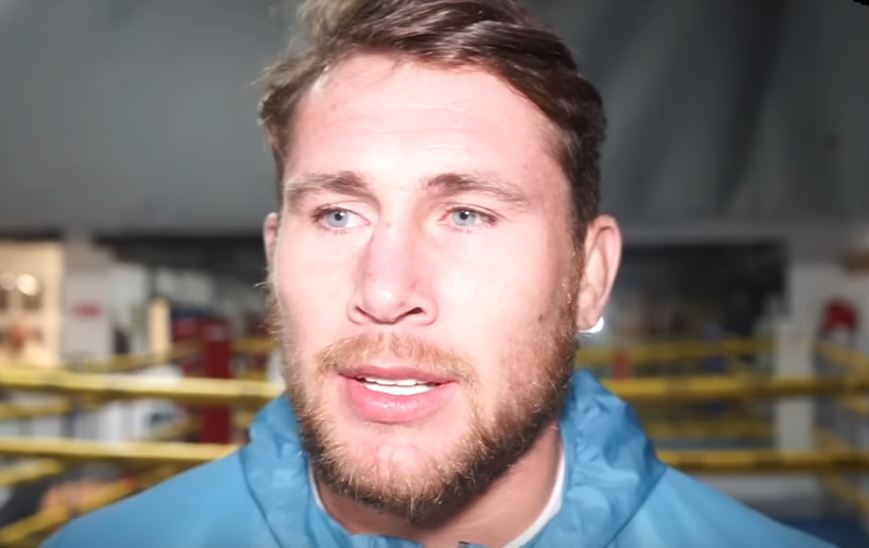 Darren Till, 'I'LL PUNCH CARL FROCH'S HEAD IN' – DARREN TILL ON 'B***END' FROCH.
Seemingly, a potential fight between between Darren Till vs. Carl Froch is on the cards. Darren Till is a professional mixed martial artist from England who has made headlines in the past for his outspoken personality and willingness to engage in verbal sparring with other athletes. Recently, Till made headlines once again when he made some comments about retired British boxer Carl Froch.
In an interview with Submission Radio, Till expressed his disdain for Froch and made some bold statements about what he would do if the two ever came face to face. According to Till, he would "punch Carl Froch's head in" if given the opportunity.
Till went on to refer to Froch as a "bellend," which is a derogatory term commonly used in British slang to describe someone who is rude or obnoxious. While Till did not go into detail about why he dislikes Froch so much, it is clear that there is some bad blood between the two athletes.
It is worth noting that Froch retired from professional boxing in 2015 with an impressive record of 33 wins and just 2 losses. During his career, he held multiple world titles and was considered one of the best boxers in the world.
Till, on the other hand, is a rising star in the world of mixed martial arts. He has a record of 18 wins, 3 losses, and 1 draw, and has competed in both the UFC and Cage Warriors promotions. While Till has not achieved the same level of success as Froch did in boxing, he is known for his striking ability and has become a fan favorite due to his entertaining personality and fighting style.
It remains to be seen whether or not Till and Froch will ever cross paths in real life. However, Till's comments are sure to add fuel to the fire of their ongoing feud and may even inspire some fans to take sides. Whether or not Till could actually "punch Carl Froch's head in" is up for debate, but there is no denying that he is a fierce competitor who is not afraid to speak his mind.