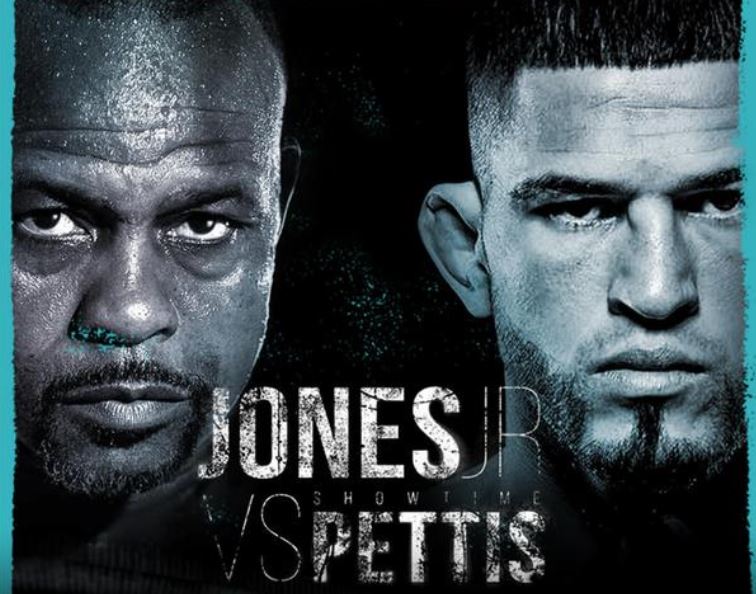 UFC star and backyard boxing legend, Jorge "Gamebred" Masvidal continues his fast growing boxing series with Gamebred Boxing 4: Roy Jones Jr. vs. Anthony Pettis live on April 1st from the Fiserv Forum in Milwaukee, Wisconsin.
The Boxing versus MMA crossover fights area always fun to watch, and many MMA fighters have shown they can hang with professional boxers like former UFC champion Anderson Silva when he beat former WBC middleweight champion Julio Cesar Chavez Jr in Mexico by decision.
Anthony Pettis would like to be the next UFC star who beats a boxing great, and he is taking on one of the greats in 54 year old Roy Jones Jr.
Pettis held the UFC lightweight title at 155 pounds, he will fight Jones Jr at 200 pounds which is a massive leap in weight, but the Milwaukee native was already walking around in the 180 pounds range and would cut down in weight to 155 pound when he fought in the UFC.
Jones Jr. will be at an age disadvantage to the 36-year old Pettis. He hopes to make up for it with the ring savvy, but fans worry his chin will not hold up even if Pettis is a novice boxer if he lands with all his might he could knock out the legend.
Vitor Belfort a former UFC champion and top MMA striker also proved that he could hang with boxing elite when he stopped former heavyweight world champion Evander Holyfield. Belfort will fight on the Gamebred Boxing 4 fight card against fellow Brazilian Ronaldo 'Jacare' Souza.
Jose Aldo another former UFC champion will take on one of the hardest hitters in the UFC Jeremy Stephens in a welterweight pro boxing bout.
Gamebred Boxing 4 Fight Card
Roy Jones Jr vs. Anthony Pettis
Jose Aldo vs. Jeremy Stephens
Vitor Belfort vs. Ronaldo 'Jacare' Souza
Pearl Gonzalez vs. Gina Mazany
Josh Burns vs. Dillon Cleckler
Devin Cushing vs. Damian David Marchiano
Luis Feliciano vs. Clarence Booth
Roberto Armas vs. Javier Zamarron
Danielle Cohen vs. Danielle Wynn
Bi Nguyen vs. Andy Nguyen
Markus Perez vs. Joe Riggs
Cade Howell vs. Devante Sewell
Watch Gamebred Boxing 4: Roy Jones Jr. vs. Anthony Pettis Fight at 9:00 PM ET / 6:00 PM PT on Saturday, April 1, 2023 and will be live streamed on UFC Fight Pass. For more information visit: https://ufcfightpass.com/