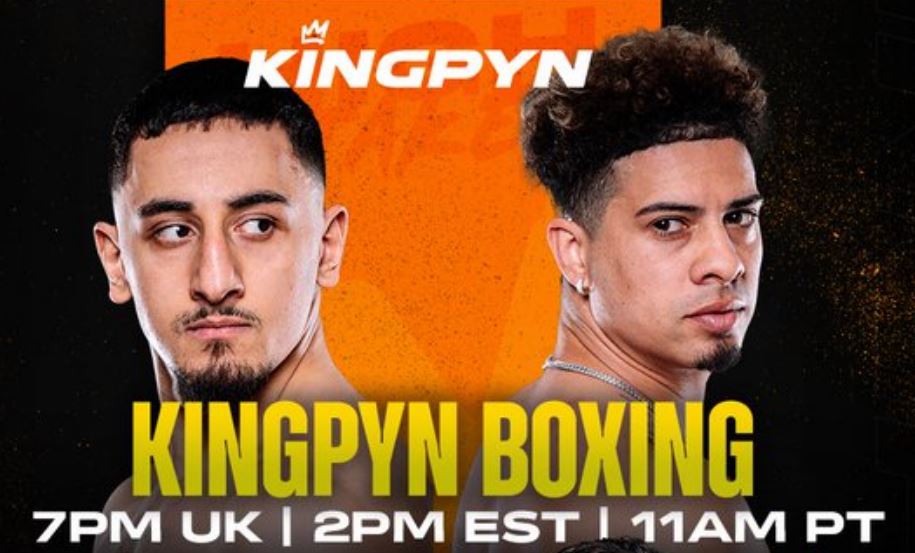 AnEsonGib and Austin McBroom will rematch at the Kingpyn Boxing High Stakes Tournament: Quarterfinals on Saturday night at the OVO Arena in London, England, with a co-main event Elle Brooke vs. Aleksandra Daniel and a wildcard feature between Blueface and Ed Matthews.
The Kingpyn event will be available online Via Pay-Per-View live stream and fans all over the world can watch.
The main event is going to be a good one between two social media stars via YouTube going head to head in a rematch. AnEsonGib who has come a long way since his first days doing boxing exhibitions on the undercard is now a headline attraction and has grown as a fighter.
AnEsonGib has legit boxing skills and conditioning now, he has trained and made boxing his main focus and it shows in the ring having beat Austin McBroom by knockout in their first meeting.
McBroom who played college basketball told media he wasn't himself on fight night and went into the ring feeling ill. He wanted a rematch to prove to the viewers that the first fight was a fluke and now he has his opportunity at redemption.
Rapper Blueface the notorious social media star who is best known for his turbulent relationship with his girlfriend Chrisean Rock is ready to return to the ring and he will take on British TikTok favorite Ed Matthews in a middleweight tussle.
Kingpyn High Stakes Fight Card
Ali Al-Fakhri (AnesonGib) vs. Austin McBroom
Elle Brooke vs. Aleksandra Daniel
Jonathan Porter (Blueface) vs. Ed Matthews
Whindersson Nunes vs. Filip Marcinek
Daniella Hemsley vs. Jully Oliveira
Jarvis Khattri vs. Tom Zanetti
Nathan Bartling (My Mate Nate) vs. Kenny Ojuederie (King Kenny)
Avery Pongracz (6ar6ie6) vs. Whitney Johns
Emily Brooke vs. Amber O'Donnell
The Kingpyn Boxing High Stakes Tournament Quarter-Finals: AnesonGib vs. Austin McBroom broadcast starts at 2:00 PM ET / 11:00 AM PT and will be live streamed on Kingpyn Pay-Per-View. For more information on how to watch the fight visit: https://kingpyn.tv