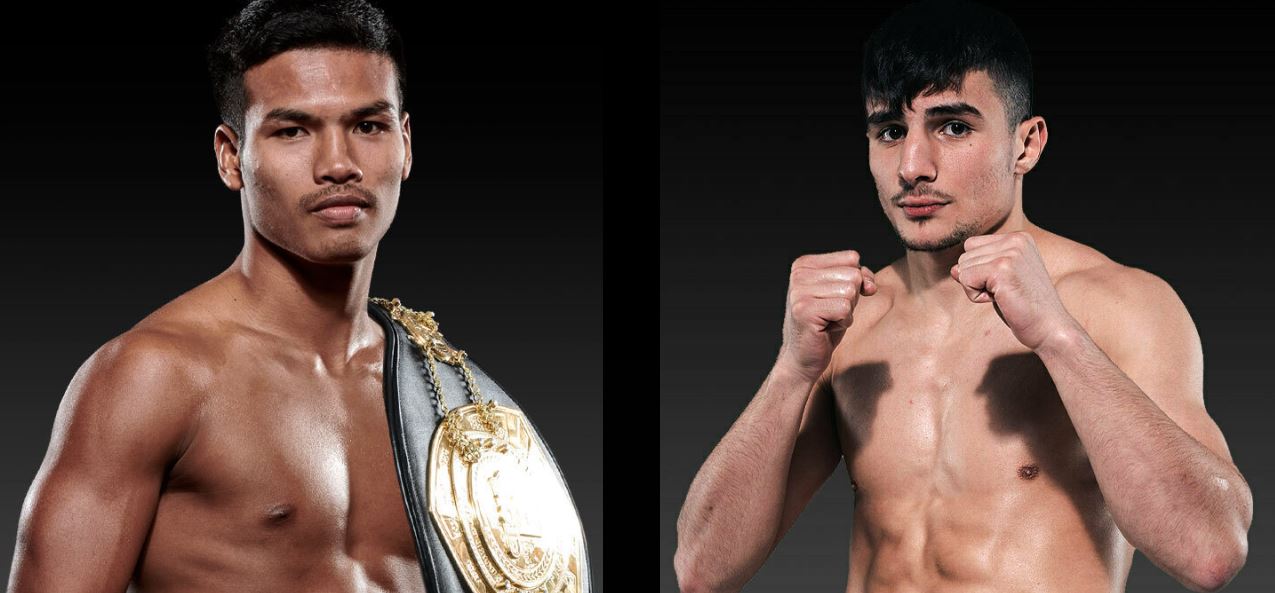 GLORY 86 takes place in Essen, Germany and the main event features a Featherweight Championship bout between Thai champion Petpanomrung "Petch" Kiatmuu9 (168-39-3, 27 KOs) and the number four ranked contender Ahmad Chikh Mousa (58-8-1), the kickboxing event will be live streamed online for Free on YouTube.
The co-main event is a Heavyweight Grand Prix Qualifier bout between former Glory Heavyweight Championship challenger Benjamin Adegbuyi and Sofian Laidouni.
The current reigning GLORY featherweight champion Petch of Thailand will defend his coveted belt against a very tough challenger who is undefeated in the GLORY organization Amad Chikh Mousa.
The 23-year-old Mousa is proud and motivated to be able to fight for the title in his home country of Germany and his goal is to put on an impressive performance that ends in victory and him being crowned.
Both kickboxers are under the age of 30 and have well over 200 fights combined, this will be a great match up between prime fighters who both have the technical skills to make it a high speed chess match in the ring.
Luis Tavaras (63-8-0) takes on Bahram Rajabzadeh (57-1-0) in his return to GLORY kickboxing and has the goal of heavyweight title contention on his mind. The card also features German fighter Enrico Kehl (51-17-2, 30 KOs) making his GLORY debut against top French contender Guerric Billet (38-6-1, 15 KO) in a lightweight bout.
GLORY 86 Essen Fight Card
Featherweight – Petpanomrung Kiatmuu9 (Champ) vs. Ahmad Chikh Mousa – GLORY featherweight championship
Heavyweight – Benjamin Adegbuyi vs. Sofian Laidouni
Heavyweight – Luis Tavares vs. Bahram Rajabzadeh
Lightweight – Guerric Billet vs. Enriko Kehl
Women's Super Bantamweight – Sarah Moussaddak vs. Giuliana Cosnard
Welterweight – Robin Ciric vs. Chico Kwasi
Middleweight – Juri de Sousa vs. Joilton Lutterbach
Heavyweight – Uku Jurjendal vs. Mantas Rimdeika
Watch the Glory 86 Live Stream on Saturday, May 27, 2023 at 2:00 PM ET / 11:00 AM PT on GLORY Kickboxing YouTube channel.